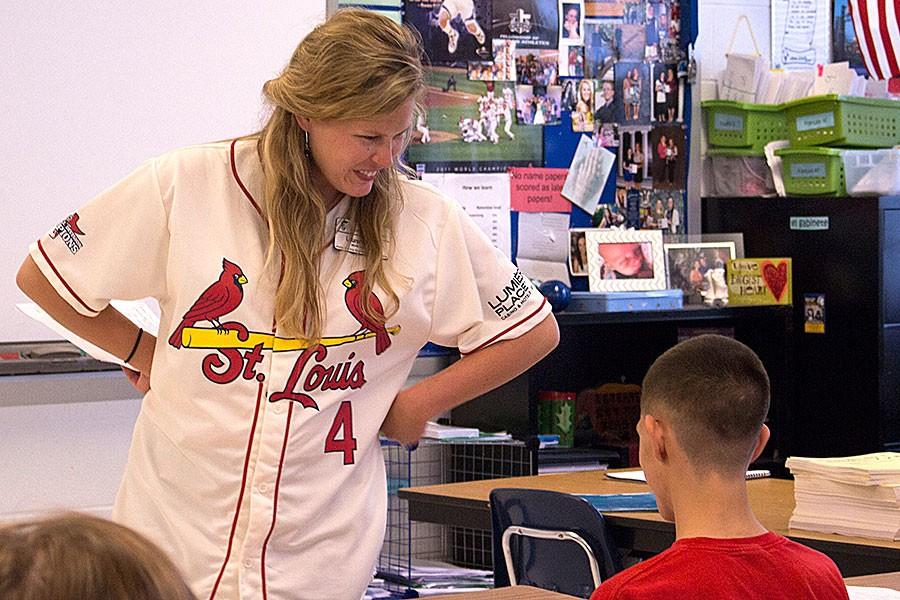 Focused on keeping my pace, I was a little surprised when Mrs. Lauren Breite approached me. It was the first week of school and I was only a freshman on the cross country team, but Mrs. Breite looked past my awkwardness and warmly held a conversation with me as we ran.
Four years later, Mrs. Breite is still incredibly accepting and friendly. Whether she is a track coach, teacher, or FCA huddle leader, Mrs. Breite has always been someone I have looked up to. Her cheerfulness is constant, and it is almost crazy to think about because I am not sure I have even seen her without a smile.
Whether she was reading Les Mis with us or showing off her baby niece, French class was always a joy with Mrs. Breite. And even when we were all stressed out with finals, she would always check up on us to make sure we were not getting overwhelmed in her class. Mrs. Breite's compassion for her students is one of a kind, and it is clear to see that she is passionate about what she does. Her enthusiasm in and out of the classroom makes it a blast to learn or practice or grow in faith.
Mrs. Breite is one of those teachers that I am so grateful to have gotten the opportunity to meet. She has helped me and so many other students grow and mature because she has dedicated so much of her time and energy to us. Thank you Mrs. Breite for welcoming me that first week my freshman year. And thank you for being such a cool role model and so much more.