Wolf goes to state
Junior Emma Wolf makes it state, and shares with us her thoughts about her entire season.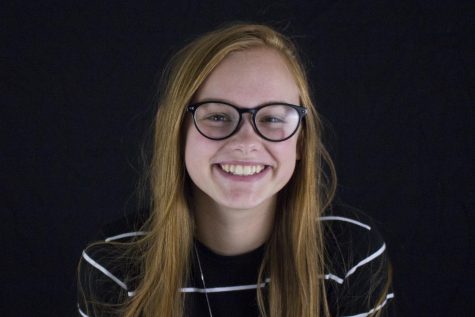 More stories from Emily Mann
Over Emma Wolf's entire season, she shot a PR, consistently shot in the 80's, and medaled in a lot of matches. On Oct. 12 she shot a 92 and on the13 she shot an 88, and placed 63rd. On the front nine the first day she shot a 41, and a 40 on the second. The back nine she shot a 51 the first day and a 48 the second.
"I feel that I did outstanding on the front nine both days…now my back nine was rough, I just really couldn't zone in and hit the shots that we're needed," said Wolf. "I wish I could've stayed more positive on the back nine both days, I really gave up on myself after I had a couple of bad holes."
To prepare she practiced with her coach all week and had been preparing all year. She also went down to the course to play a round the day before. Going into state she felt really confident about her game, because she knew she had the ability to do really well. However, she still faced difficulties throughout her match.
"The hardest part of going to state was having my number one competitor Melanie Wolf there, along with a lot of my relatives, so it was really stressful and I felt very pressured," Wolf said. "Also, it was hard knowing that girls who I always beat were beating me and knowing that I am so much better than I how I played."
Looking ahead Emma hopes to make it to state next year, and also plans on working to help improve her teammates game as well as her own.
"I hope to bring [my team] to sectionals and state next year with me," said Wolf.