Fighting forward
Hang on for a minute...we're trying to find some more stories you might like.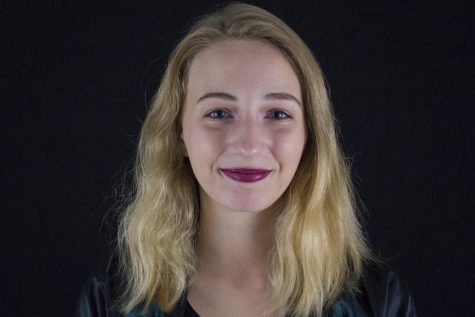 More stories from Chloe Bockhorst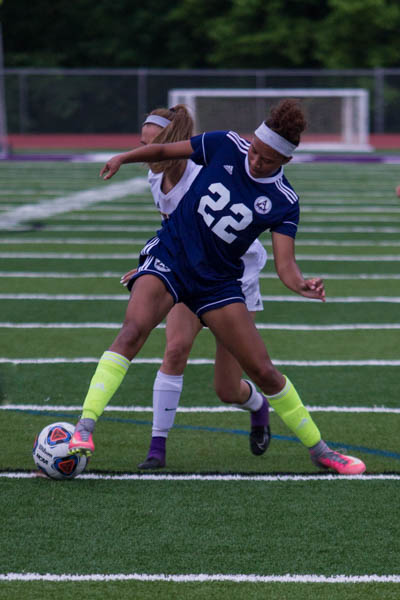 Girl's soccer has kicked off, and with strong challenges already coming their way. Varsity took a hard loss of 1-0 against Fort Zumwalt West on Tuesday, April 10th. Going into the game, they knew that West would be a hard team to beat based off of games from the previous year. Junior Mariah Johnson kept this in mind as she prepared to play.
"Playing against [West] last year, it was kind of hard. They have a few fast players, and it was kind of hard for me." said Johnson. Unfortunately, this year was no different, though the Central girls did put up a fight to win against their rival. A valiant attempt at a goal was made – but discounted. Junior Alyssea Braun recounts her frustration.
"[The officials] took it away because they said one of our girls was offsides." said Braun. As disappointing as that was, it is still early in the season and there are plenty of games for the girls to look forward to. For the time being, Junior Molly Krispin knows what she will focus on, one of the things being offensive plays.
"We're trying to get more offensive. We're trying to get more goals, just the speed of the play." Krispin said.
With the results of the last game, they will keep offense in mind as they continue to play harder. The next game for varsity will be on Thursday, April 12th against Timberland.

"
[Soccer] involves a mental and physical toughness."
— Molly Krispin