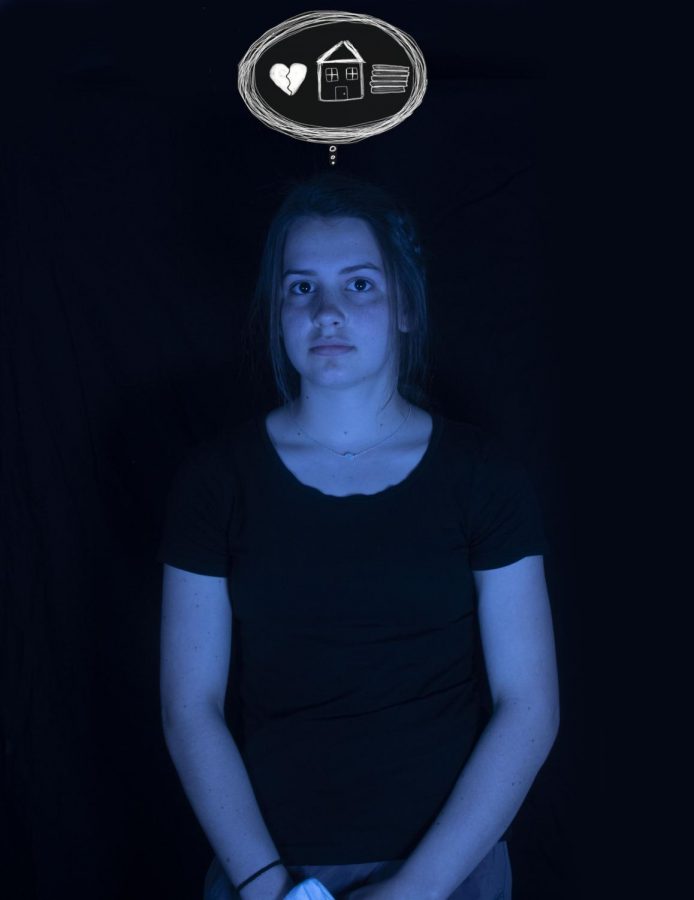 Rhyen Standridge
From an early age, senior Nathan Shaver knew all too well the struggles of battling mental illness. Ranging from social anxiety and sensory issues to depression and manic episodes, Shaver has dealt with mental health issues for what seems like his entire life. Shaver's earliest recollection of emotional troubles began in early childhood, around the age of two or three years old. Unlike tantrums typical of his peers, Shaver suffered such extreme inability to process his emotions that he was often completely unable to function.
By age seven, Shaver had his first of numerous suicide attempts. At this point, his parents knew he was in need of psychological care only a professional could offer, so he began the journey of receiving help for his emotional wellbeing.
Because of his extensive experiences with mental health, Shaver knows the importance of finding the roots of issues. As a child, however, he struggled with recognizing why he faced the emotions and situations he went through on a daily basis.
"Before having this knowledge [about the causes of my mental health issues,] I was unaware of the cause for my mental or social problems and thought there was nothing to do to be able to move past them," Shaver said. "I also had numerous things stacking [on] top of the depression including severe, and at the time, undiagnosed ADHD [and] sensory issues. I generally just felt bad about myself and thought that that was how life was supposed to be forever."
Shaver's process with discovering the sources of his mental health issues began in therapy, where he received diagnoses, medications, and counseling.
"I got put [on] meds, and was honest about how they made me feel… [I] regularly saw a therapist, who took time to find as they weren't the first one I spoke with… When my father took me to a mental hospital… [I realized this] isn't something that is solved by committing suicide but by working on the issues. In short, I guess it was when I realized the problems I was having weren't normal," Shaver said.
For senior Katie White, the situation surrounding the causes of her mental health battle is completely different. Before White's freshman year, she experienced the losses of two family members with whom she was very close.
"I think the cause of this was from my grandma and aunt passing away in the span of three months, and I was just entering high school which was also kind of scary," White said.
Among dealing with the loss of her loved ones, strain on her relationships with her immediate family members and loneliness from the pandemic, White was eventually unable to cope on her own.
"After running away from my home and constantly fighting with everyone in my family, I accepted the fact that deep down, I wasn't happy and needed to talk to someone," White said. "My mom was understanding about me struggling… [and] got me a therapist and I have been talking to her for about a year."
Rather than being a specific event or stressor in Shaver's life, he deems the mental illnesses themselves as the cause for his emotional turmoil.
"I've got pretty severe ADHD, but I also go through regular spouts of chronic depression and just generally have some heavy anxiety about certain things. I think that in my case… it is just something that is rather than something with a direct cause," Shaver said.
Though Shaver doesn't attribute his mental health struggles to one specific factor, he does stress the importance of identifying the elements that contribute to emotional unwellness, whether they be literal stressors or underlying mental health conditions.
"Without knowing why, it's difficult and even impossible to know what to do to change and alleviate some of the problems you might be facing," Shaver said.
Shaver adds that, without understanding the origins of mental troubles, it is significantly harder to remove or reduce their presence in your life. Shaver's advice is to reach out to a loved one, even if you're not quite sure what specifically is troubling you.
"People need breaks from stressors. If you need help, ask," Shaver said. "Regardless of what type of issue or severity of your issues or problems or struggles, everybody needs somebody sometimes."