Gea Henry, Photographer

November 30, 2016
On October 28th in the Auditorium, two professional choreographers from Stages ST. Louis came in and taught a dance to "Be Our Guest" from Beauty and the Beast. Ms. Cori Nelson's Actors Studio 1 class is participating in a program where they can combine with All of Us Club to put on an incredible show...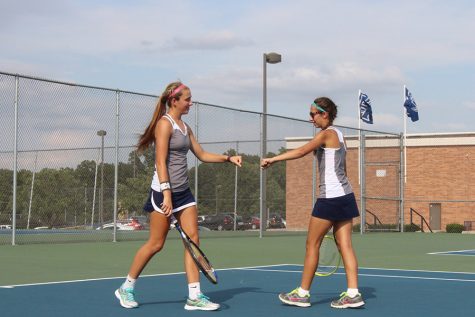 Gea Henry, Photographer

September 21, 2016
On Sept. 14, at Francis Howell Central High School, the girl's  tennis team played St. Charles West High School. The girls started playing doubles and then moved into playing singles. The Lady Spartans won overall and improved to 10-1 on a season. "You just gotta play it by game …  not al...