Elissa Staten, Staff Photographer

February 25, 2018

Filed under 2017-18, Boys Basketball, Boys Basketball, Galleries, Move, Move, Uncategorized, Winter, Winter Sports
The Spartans went against The Warriors on Feb.20, they had a very successful game and that is due to the amazing teamwork that was shown in this game. Junior Cameron Dent explains how this game was one of the best they have had all this season. "I feel as though this game was one of the best defensive efforts we...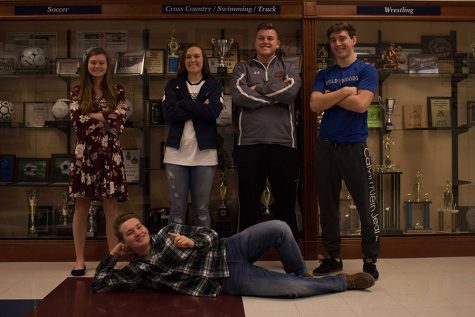 Justin Hedrick, Staff reporter

January 29, 2018

Filed under 2017-18, 2017-18, 2017-18, 2017-18, 2017-18, Boys Basketball, Girls Basketball, Girls Swim, Ice Hockey, Move, Move, Showcase, Winter, Winter Sports, Wrestling
The winter season for sports is just starting up with some great Spartan athletes looking to make it a season to remember. From great basketball games to intense wrestling matches, here are some of the athletes to watch this winter season in sports. Following in the footsteps of his brother is senior boys b...