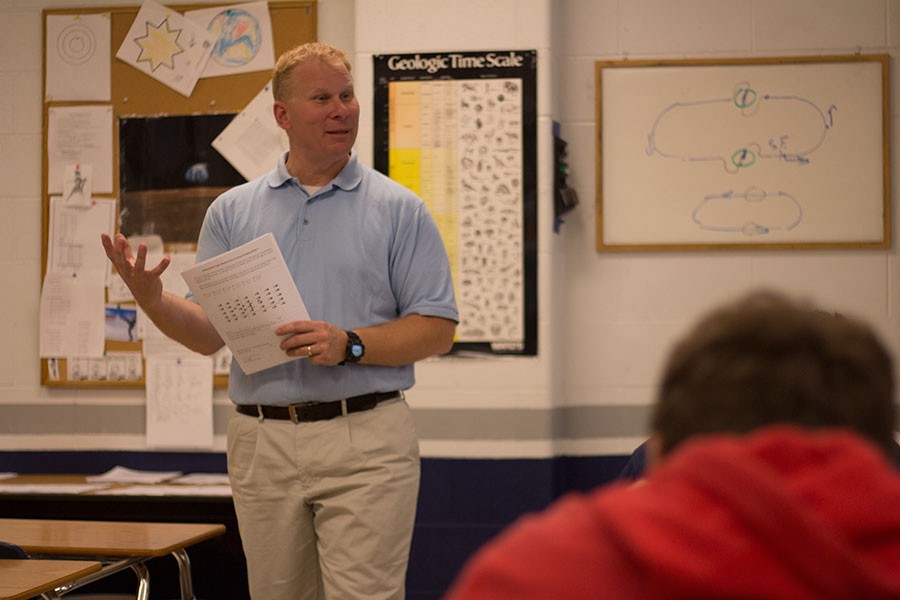 Teacher appreciation week: Mr. McCoy
Science teacher makes education in his classroom collaborative and fun for students
May 6, 2015
It's his love and zeal for science that sets him apart from the rest. Every lecture, lab, and assignment you can hear the enthusiasm in his voice as he muses on about the wonders of physics.
His teaching method is unconventional, going against the droll industrial age model of an assembly line education and instead creating a collaborative learning experience. Lectures feel like discoveries, like he's showing us pieces to a puzzle have always been around us and putting it together to form something beautiful. He takes great joy in watching that light bulb flicker on in a student's head when they finally "get it." He immerses himself into the classroom and is fully engaged in every student.
He makes education about more than just another letter grade, but more about the satisfaction of being able to look at the world around you and understand it. So thank you Mr. McCoy, thank you for caring about your students. Thank you for infecting us with your love for science. Thank you for being you.