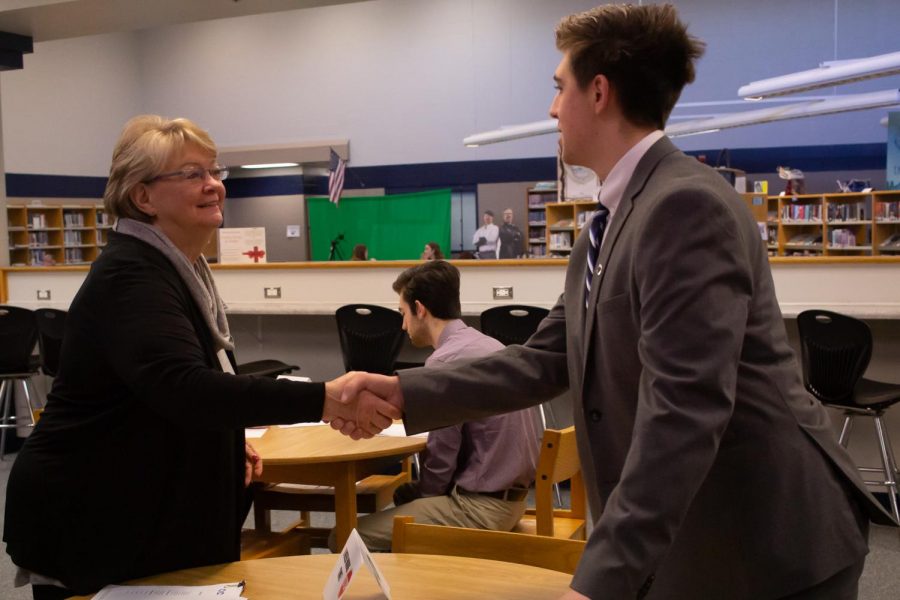 Rhyen Standridge, Staff Photographer
December 6, 2019
DECA, an association of marketing students prepares future business leaders for situations they will face in their future. They participated in a roleplay on Wednesday, Dec....
December 6, 2019
Missouri Youth and Government, is a three day conference at Missouri's capitol that brings students from all over the state together. Students write and present bills in...
December 3, 2019
Abundant laughter spilled from the mouths of audience members as the actors and actresses of Improv Central ran around on stage, rubber chicken squeaking in the chaos. On...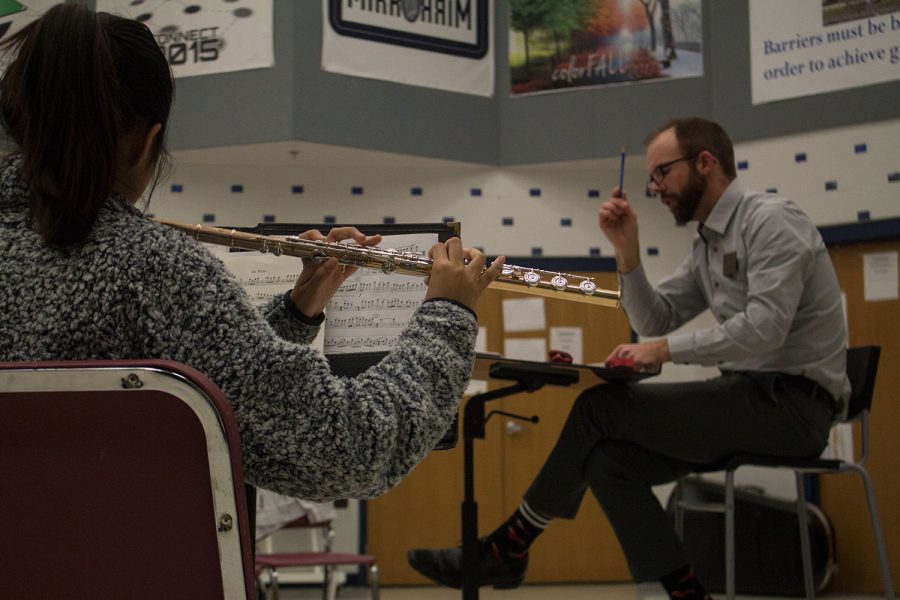 Andrew Houmes, Staff Photographer
December 9, 2019
As the semester comes to an end, the Francis Howell Central Wind Ensemble begins to put final touches on their pieces before the winter concert. Meeting after school on Dec....
December 6, 2019
It was getting dark outside as the band room bustled with performers practicing or talking to their friends to alleviate the tension from the first ensemble performance of...
December 6, 2019
This movie has been anticipated for six years by people (arguably) of every age group. I remember seeing Frozen in the theater with my grandma and two little cousins when...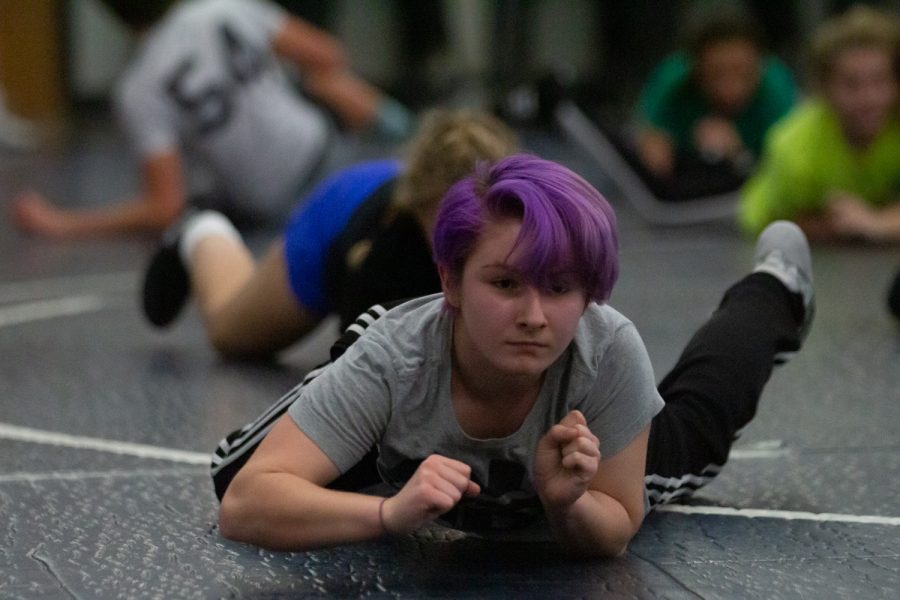 December 11, 2019
The girls wrestling team takes on Seckman high school Dec. 12. This will be the team's first match in MSHSAA history. Seckman, on the other hand, has competed in two...
December 9, 2019
They walk around school dressed in their all-black game day sweats. They wear faces full of determination that radiate hard work, alongside their patch on the sleeve of their...
December 6, 2019
To begin the basketball season, FHC is hosting a JV boys basketball tournament. Including schools such as Timberland, Vianney, Pattonville, Liberty, and many others; FHC...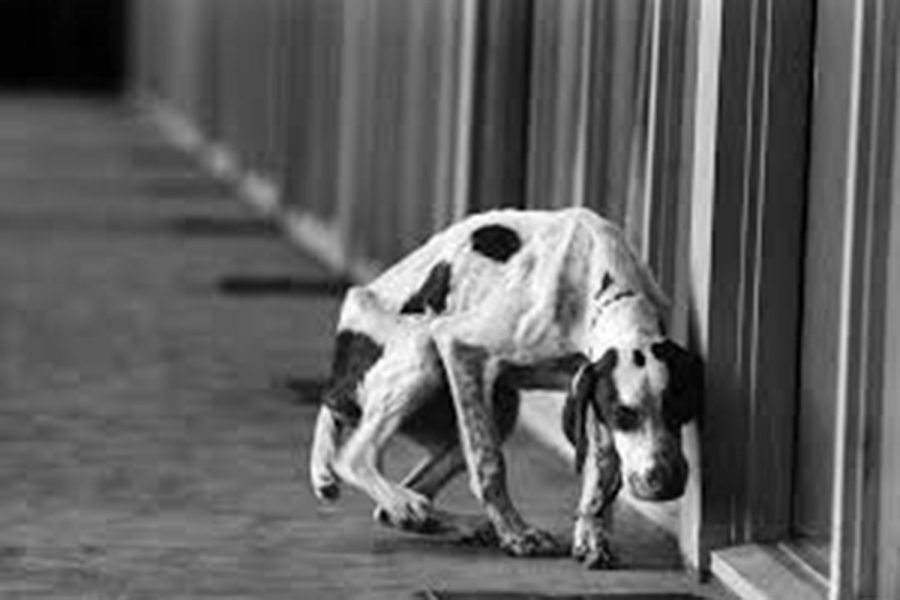 Sarah Percy, Staff Reporter
December 13, 2019
You watch from outside the ring as the once-innocent creature staring back at you stretches his lungs to take one more breath before they cave in like paper exposed to heat....
Gumball Machines and Growing Seeds
December 6, 2019
He was seven. The just learning cursive, starting chapter books, still-into-Power-Rangers-and-wearing-mismatched-socks kind of seven. The second grade, still a kid who thought...
November 21, 2019
Visiting the library is always a fun experience for me. Whenever I walk in, I'm greeted by a friendly librarian. I return the greeting, and go to find the book I'm looking...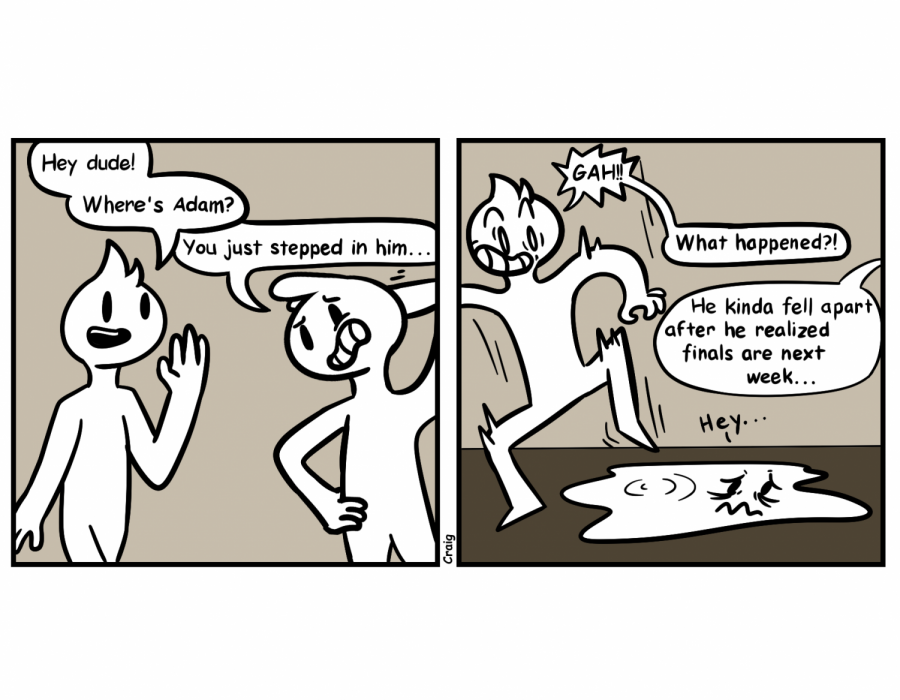 Craig Eddy, Podcast Editor
December 13, 2019
Finals are coming up and students are falling down. The best thing to do is to push through and study hard to make it through!
Loading ...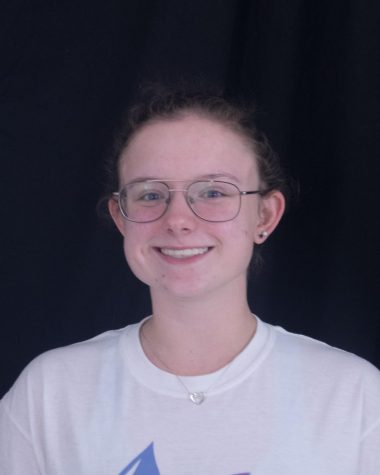 Ruthan Kimbrel
Staff Reporter
Ruthann Kimbrel is a junior on her second year on staff for FHCToday. She enjoys hanging out with friends, writing, being in the schools marching band/colour guard, and learning new and interesting things.