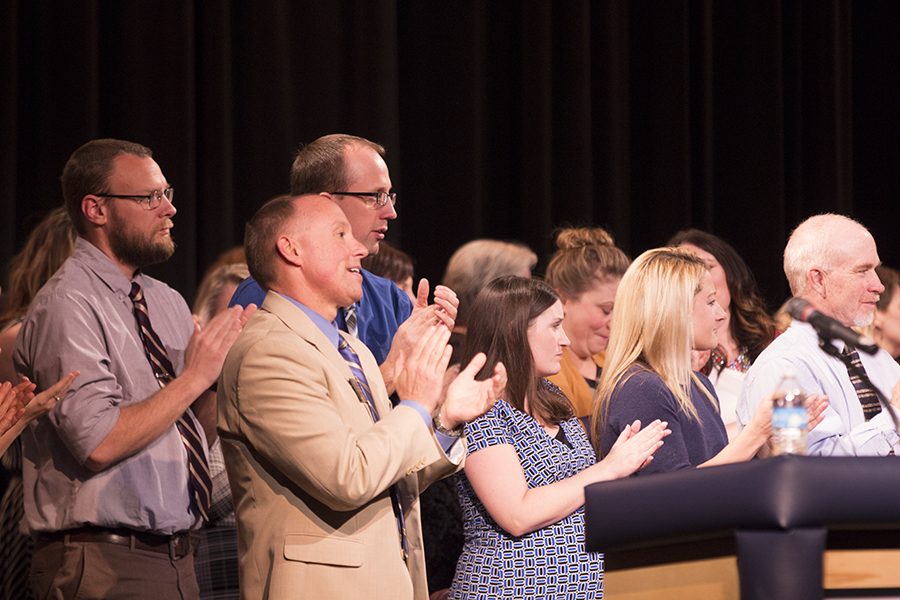 Dr. Arnel
Taylor Tinnes:
Every year flocks of incoming freshmen barge through the front doors of Central, confused, lost, and scared. What they don't realize is that their guiding light is at the door, our very own Dr. Sonny Arnel. At least that's how I felt three years ago.
As a freshman, all the stereotypes of high school continued to replay through my head: the lazy teachers, the unconcerned administrators, and the intimidating upperclassmen. My thoughts would soon change when I was greeted over the intercom by a cheerful voice welcoming everyone to the new school year. When Dr. Arnel spoke to us, it didn't sound scary, it sounded excited, almost to the point where I wasn't sure to believe it.
It took me awhile to realize that our principal wasn't a putting on a facade as I saw how every day his attitude was a positive one. Every time I passed him in the hallway, he'd smile to students or go out of his way to say hi. In the past, I've always felt like just another one in the crowd and despite a staggering 1,907 students, Dr. Arnel makes every single one of them feel a part of the Spartan family.
Dr. Arnel is not your ordinary principal, he genuinely cares about his school and students. I remember my sophomore year when it snowed yet we still had to drag ourselves to school, Dr. Arnel was helping the parking lot to put salt down. Dr. Arnel was not obligated to do so, yet he did out of sincere care for the well-being of his staff and students.
His caring character is also shown through his appreciation for staff and students, in his powerful speeches it is clear how much Francis Howell Central means to him. This kind of passion is what students look forward to when they come school, what drives them to do well. This is the kind of passion every principal should have for their school. This is the kind of passion that makes every single student feel like a spartan.