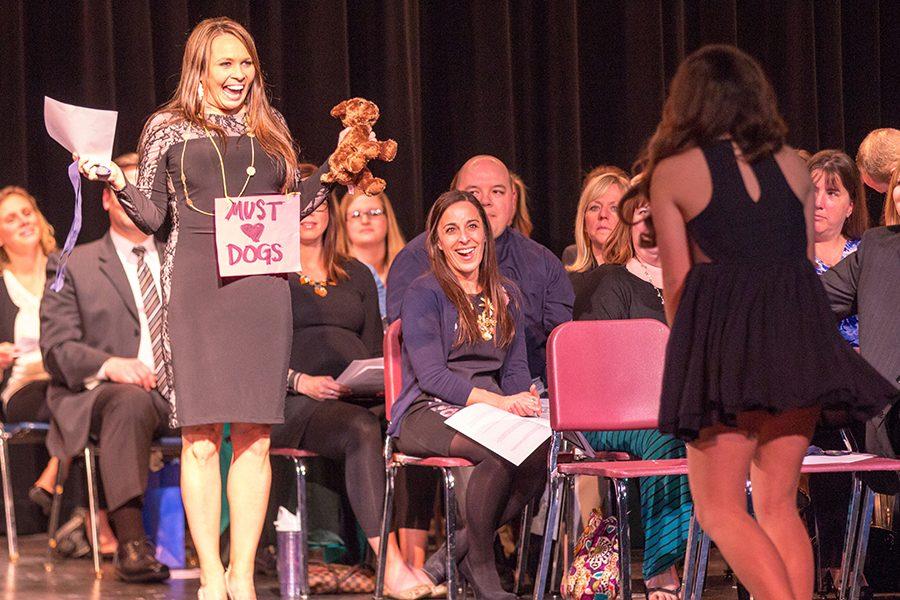 Mel Wyas
Mrs. Fay
Elisa Swanson:
I will never be able to write a complete teacher appreciation letter because there are not enough cohesive words to describe Ms. Fay. I still remember the first time I really met Ms. Fay. My freshman year, she pulled me into the Newspaper back room to tell me she was working on a scheduling problem I was having and I was terrified because all I'd really heard about her was a) she wore high heels (no worries, she didn't disappoint that day) b) she had a sign in her room that said "The witch is in" and "The witch is out" and c) she hated freshmen. As a freshman, none of the above appealed to me. I wanted to just get through school and get out and, I mean, the last one…well, I was still a freshman.
Freshman year was eons ago. That scaredy little (although I haven't grown any taller since then) girl I was is no longer there, and Fay has been there for me through it all. Sometimes I look back and I don't know how I would've made it this far in high school without her. It is said that a person that doesn't stick with a friend at their worst doesn't deserve their friend at their best. Ms. Fay has been there for uncountable lows and she has made me the best person I could possibly be. She is the ultimate cheerleader, never giving up, never letting those around her to either.
As a teacher, Ms. Fay's class was never boring and that really reflects her as a person. She is like the most interesting person EVER. She is always prepared with some sassy comment (my personal favorite was when she told me, "You can even; you can odd too.") and can brighten any day. She's the only person I can actually deal with unlimited sass from; that's not a challenge, I promise.
Ms. Fay is truly my FAYvorite person. She is inspiring and amazing and driven and motivated and compassionate and selfless and so many other things. She is a caring teacher, a strong role model, a perfect person. Forty years from now I may not remember high school very well, but I will never forget Ms. Fay.