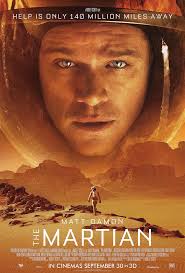 Science fiction books
"The Martian"

Simply-written and full of dry humor, this book is the perfect one for the non-reader. Its storyline is engaging and its main characters are very likable, making this book one that appeals to anyone, regardless of whether they love science or reading more.

"Fahrenheit 451"

This is a book about books, telling of a future in which all books are burned and a man who is supposed to be burning them but instead begins to keep them, committing crimes against an overly intrusive government. The writing is beautiful and the story follows a myriad of highs and lows as the reader is reminded of the power of both words and freedom.

"1984"

More dystopian than science fiction, this book tells of a dystopian future of government control and surveillance, following a man who rebels against this by writing and reading and essentially just having thoughts of his own. The novel is written in an incredibly sophisticated style, but tells a story that will continue to haunt readers with its warnings long after they put the book down.