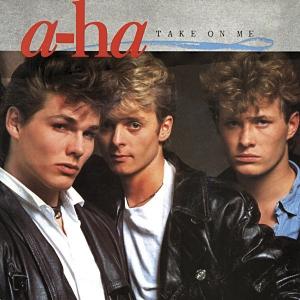 Oldies music
"Take On Me" – A-Ha

This song has seen a revival as a joke, but it still remains a great song, with its upbeat and catchy melody and easy-to-sing-along-to chorus. Being so well known, it's a fun song to listen to both alone and with friends, and is sure to lift anyone's spirits.

"Don't Stop Believin'" – Journey

Always played at the end of dances, this song holds the power of both good musicianship and nostalgia. It's the perfect song to dance to as well as scream at the top of your lungs – because let's be real, who doesn't know every word?

"Girls Just Want to Have Fun" – Cyndi Lauper

Flashing back to the age of disco, this song is a fun, easy listen, whether it's at a party or simply alone. It's an upbeat, feel-good song that no one can help but dance to or have fun listening to.

"Bohemian Rhapsody" – Queen

Possibly one of the most well-known songs of all time, Bohemian Rhapsody is one of those songs everyone knows the lyrics to, so it's impossible not to sing along to it every time it's on. It features a little bit of everything, from ballad to rock, highlighting Queen's unique and iconic style.

"It's Raining Men" – The Weather Girls

Known for the iconic "it's raining men, hallelujah" line, this song is an easy one to listen to and a super fun one to dance to with friends; it's upbeat and lighthearted and the lyrics are hilarious.