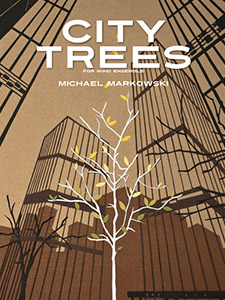 Instrumental music
"Appalachian Spring: Doppio movimento" – Aaron Copland

Composed by the phenomenal Aaron Copland, this song is characterized by its familiar melody, but is much more than that. Beautifully composed and performed, this song is both fun and relaxing. The main melody is playful enough to put anyone in a good mood, and its general feeling of springtime makes it the perfect one to relax to over spring break.

Vitamin String Quartet

This isn't a song, but for any lover of pop music, this is the band to listen to. With their beautiful covers of pop music using string instruments, their music is perfect to listen to while doing homework or trying to fall asleep; it has the same feeling as your favorite songs without the distracting lyrics. It's also great for anyone just looking to spice it up a little; instead of simply playing a song they love on repeat, they can turn on the string version instead.

"Gone" – Scott McAllister

Written after Scott McAllister lost the ability to play the instrument he loved, this song perfectly captures the heart-wrenching pain he felt, conveying to the audience this sense of loss through its quiet, somber melody line and eerie string parts. This song is hauntingly beautiful and will definitely tug at the heartstrings of the listener.

"City Trees" – Michael Markowski

Full of incredibly diverse ups and downs, this song is an amazing composition and definitely worth the listen. Its instrumentation and dynamic performance is one that has the ability to evoke a range of emotions from the listener.

"Sheltering Sky" – John Mackey

Serene and beautiful, this song is the perfect one to listen to while just relaxing or before going to sleep. Its chord combinations give it an aura of both somberness and calmness, making the listener feel completely at peace.