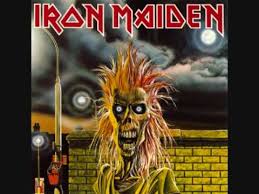 Metal music
"Phantom of the Opera" – Iron Maiden

This song is unique in the fact that in its 7 minutes it features very few vocals, instead relying on complex guitar riffs. However, its majesty is in the fact that it manages to convey the same amount as any song with lyrics could simply through its skillful performance and writing.

"Du Hast" – Rammstein

Although its lyrics are in German, this song holds a universal meaning in its intense vocals and guitar riffs, conveying a sense of hardcoreness. It's catchy and definitely a very unique song.

"Lonely Day" – System of a Down

Surprisingly beautiful for a metal song, this song does a great job conveying the sense of loneliness talked about in the lyrics through its use of simple vocals with a background of complicated background music, combining in a very emotional way.

"Nothing Else Matters" – Metallica

Very somber, this song is relatively relaxed, using its instrumentation in a very pleasant way to combine with the vocals, creating what verges on a sort of rock ballad feel, making it a great metal song for those who are less fans of hardcore and more into softer music.

 "Head Against the Wall" – Anew Revolution

Like the title would suggest, this song is much angrier, using screamo vocals and hardcore instrumentation to give it an angsty feel most teens can relate to.