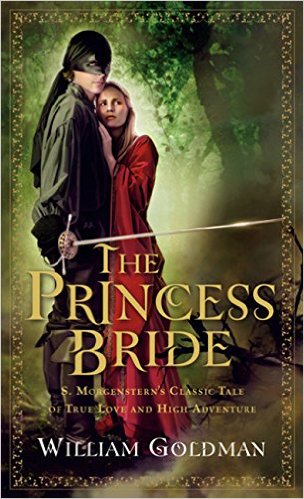 Comedy movies
"The Princess Bride"

Possibly one of the most well-known movies, this film is known for its iconic jokes that have been repeated time and time again. It tells the story of a prince finding his princess, but in the most ridiculous way possible as it parodies all other movies of the same plot. It's hilarious and fantastically written and sure to put anyone in a good mood.

"Monty Python & the Quest for the Holy Grail"

Made by the infamous Monty Python, this low-budget movie is full of ridiculous but hilarious jokes and gags, ranging from subtle humor to slapstick comedy to just plain funny acting. This is an easy watch and one sure to have anyone laughing by the end.

"This is Spinal Tap"

This mockumentary about a band called Spinal Tap is absolutely hilarious in its ridiculousness, as the entire band is full of strange quirks and funny dialogue. Although it's not one of the most popular movies, it's definitely a funny one and will have anyone, but especially music fans, laughing at its parody of all rock band documentaries.

"The Bee Movie"

Seeing a new spike in popularity recently, this movie has always been seen as sort of a joke due to its ridiculous nature, but it is definitely more than that; it tells a ridiculous story about a bee looking to sue the human world for stealing honey as he befriends a human, using humor and a genuinely touching storyline that sneaks up on the watcher, making them root for the bee without realizing it. An iconic movie for its current impact on society, this is well worth the watch, even if only to understand the jokes about it online.

"Sisters"

Starring both Tina Fey and Amy Poehler, this movie embraces awkward comedy as well as the hilarious juxtaposition of the characters, one being ridiculously straightedge and grown up and the other a hot mess, constantly partying and going crazy. Using both subtle humor in the dialogue and slapstick comedy in the party scenes combined with the feel-good-ness of a typical "teen" movie, the queens of comedy really deliver.