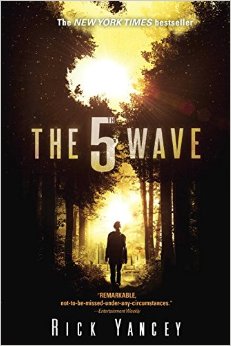 Action books
"The 5th Wave"

This book follows a teenage girl after the world is invaded by aliens in her attempts to both survive and rescue the people she loves. It's fantastically written, making the action seems feel as though they've come to life, and full of great story that leaves the reader unable to set it down as they wonder what might happen next.

"Harry Potter and the Goblet of Fire"

Part of the infamous Harry Potter franchise, this book sticks out for its nonstop action as Harry competes in an intense tournament, facing ridiculous obstacles. It keeps the best aspects of the rest of the series, like the great writing, characterization, and fascinating plot, and mixes in scene after scene of dragons, broom racing, and mazes that are sure to keep the reader on the edge of their seat.

"The Hunger Games"

Set long into the future, this dystopian novel depicts a government ruled by the elites, who lead lavish lifestyles that include watching children murder each other once a year for their own entertainment, while the poor are left to starve and hope they won't be forced to kill each other. Packed with action and romance, this novel manages to tell the story of a dystopian government in a new, exciting, accessible way.