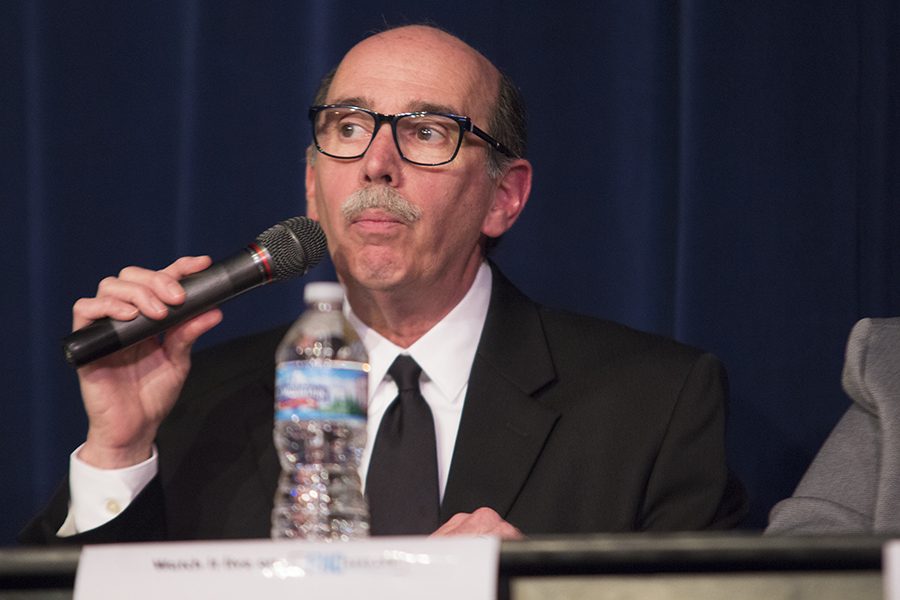 Patrick Lane
Q:What do you feel a student that graduates from high school should be able to do?
A: It is the Francis Howell School District's responsibility to have our students well prepared for the global society.  Our students need to be equipped for their individual path whether it be college, technical training, or learning a specific trade. In addition, each should to prepared to become active viable members of our society.
Q: How would you go about ensuring the decisions you make are the best for everyone, putting aside your personal opinion?  
A: Every decision we make should keep one thing in mind, the children in the Francis Howell School District.  It is imperative that we keep our student population in the forefront in every decision we make.  Next, we have to consider the financial costs of each decision.
Q: Do we have budget constraints to consider?
A: At times, this means we have to make a decision that we prefer was not necessary. When this happens, we must continue to strive to assure the needs of students are being met and set a plan to reinstate lost resources.
Q: How available are you to the public?  
A: As a member of the community, I have always been active. I believe in communication with our community at large. This keeps our citizens informed and also provides us the opportunity to gain new perspectives. I am available by telephone, email, and I am on Facebook.
Q: Would you be opposed to going out for a new tax levy within your first term as a BOE member?   
A: As co-chair of the Proposition Howell committee, I saw the importance of generating more funds for our students to continue receiving an outstanding education.  State and federal cuts have made it harder for our school district to maintain the level of education we now offer our children.  As a new member of the Board of Education, I would have to examine our budget and  learn more about the needs of our students to make the best decision possible. Then, the Board as a whole would need to gain feedback from our community. We need their support as well. If it is deemed a tax levy is necessary, I would support putting on a ballot to ensure continued educational excellence for our students.
Q: Describe a controversial decision you made that you feel was for the better.  
A: As a retired principal of an elementary school, you had to make difficult decisions daily. Every decision I made was focus on the needs of the child.  An educator's goal it to help each child reach academic success.  Sometimes, my decision did not make all the adults happy in a specific situation, but we need to focus on the education of the child. When this happens, the stakeholders need to understand the rationale behind the decision. While the conclusion may not be what they preferred, at least they will know it was a thoughtful decision based in our need to provide the best service for all students and the district as a whole.  As a Board member, I will continue my personal commitment to offering our children the very best education possible.