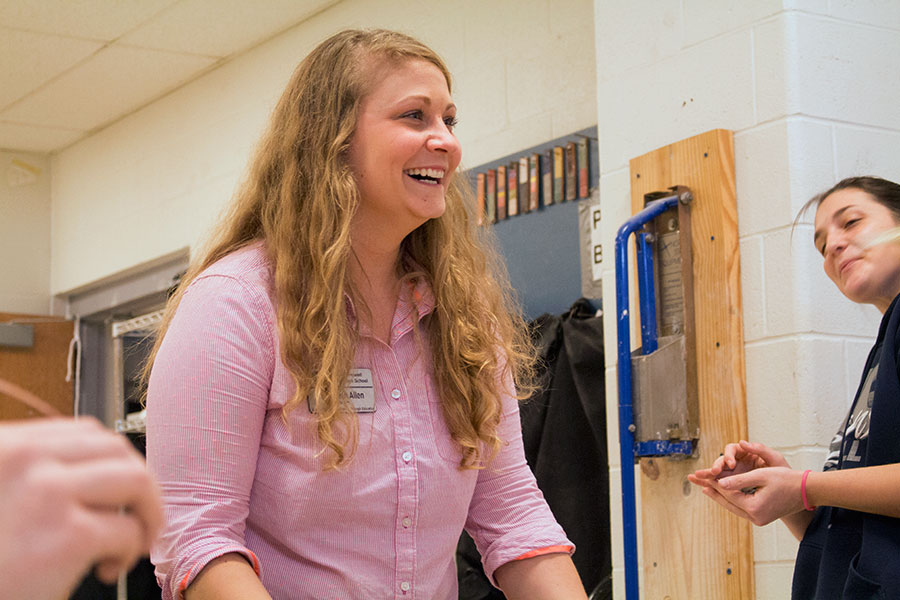 Amazingly Artistic Allen
Junior Miriam Skeebo thanks Mrs. Allen for all she does to make her days fun.
Coming into your class every day at the end of the day was always something to look forward to because after a long day of bubble sheets, lectures, and busy work, coming into your class last semester in seventh hour was always so relaxing. One of my favorite parts about Ceramics was that, although there was always the "big idea" that we had to create something from and get inspiration from, any idea for our projects you would always support. Especially for people like me, with extravagant ideas, but absolutely no talent. You gave me access to express myself in any way that was. You opened up my eyes to look at things in a whole new way. You let me find a way to achieve my goals in a way that I would never have even thought to do before. I always appreciated the way that you always made people feel comfortable in your class and you allow people who normally feel judged in a classroom setting to be themselves.
-Miriam Skeebo