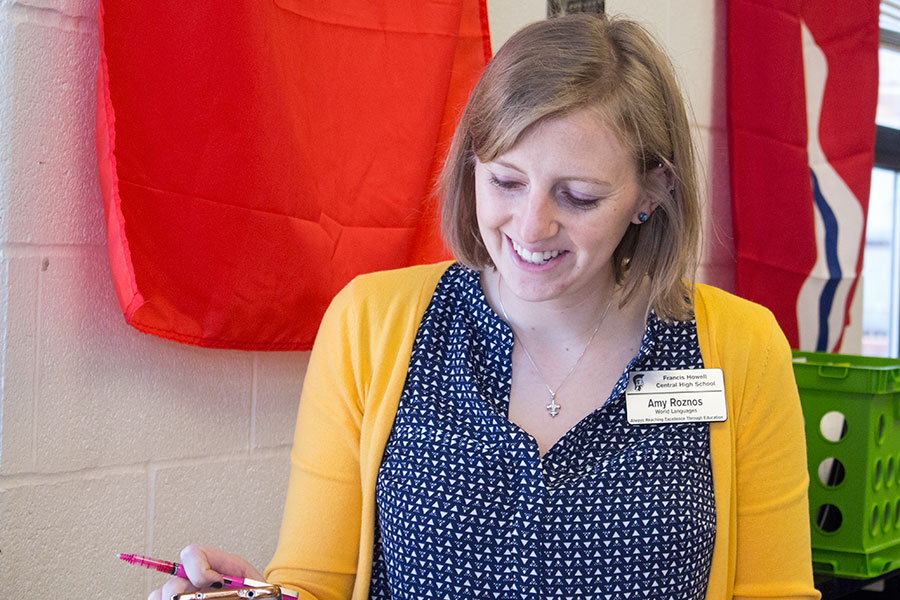 Radiant Roznos
Junior Emily Hall appreciates Mrs. Roznos for her constant encouragement
Coming into French this year I thought I was doomed. I took a huge risk, not knowing if I would sink or swim. When I walked into French the first day of school, I instantly knew I would be fine. Ms. Roznos is everything I could ask for in a French teacher.
In class on a day-to-day basis she pushes us to be the best we can be. She encourages us to try things even though we might not know how to something. She is always there to help us. But best of all she always has a story to share that makes us laugh. During her class we always have a blast. We never feel like our time is wasted. Everything is done with purpose and to teach us more about the language and culture of french.
At the beginning of the year, I wasn't sure if I would enjoy French. I honestly thought I would drop it at the semester, but thanks to Ms. Roznos, I have restored my enjoyment of French. Thank you Ms. Roznos for being so awesome. You will never know how much of an impact you have on us.