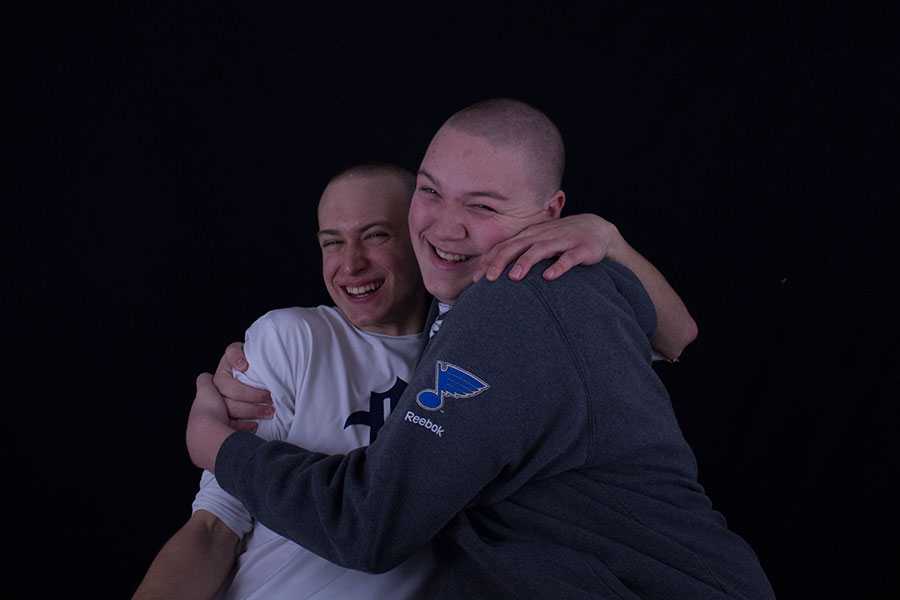 More than a fashion statment
Two seniors shave their heads to raise money for cancer research
It began as a joke in Mr. McCoy's physics class between two friends. Just a month before Prom, seniors Tyler Clark and Collin King shaved their heads, but it was more than a fashion statement.
Raising over $1300 dollars for St. Baldricks, an organization that helps the families of children with cancer, each had their own reasons for doing it. For Clark, it was about bringing awareness to an issue that hits close to him.
"My grandpa died from cancer and I've known plenty of people who've had cancer," Clark said. "The main reason I wanted to shave my head was to actually bring awareness to a topic I care so deeply about."
For King, it was being a part of something greater than him, to help others, and to support Clark.
"I did it because I knew it would be something I would never forget and it was for such a good cause," King said. "Also, Tyler wouldn't do it unless I did it."