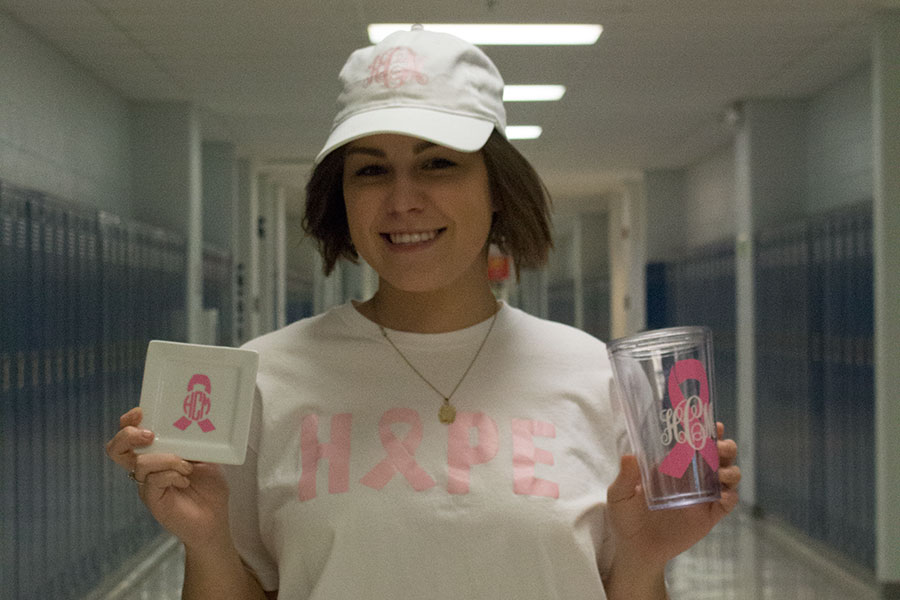 Selling more than pretty designs
NHS supported cancer research with breast cancer gear that then raised money for breast cancer research
Compared to some other clubs and organizations that exist, NHS is very active in trying to do something for the community. A major event was the breast cancer fundraiser.  NHS sold different breast cancer gear and raised money that was to be donated to breast cancer research.  From hats to bracelets, students were able to show their support and help NHS give back to the community by purchasing an item.
 Being the NHS founder of this project, senior Hannah Cooper knows all about it.
"Basically what I did was I designed a whole bunch of hats, cups, jewelry dishes etc.  And I met with the company who took my designs and made all the products real and made me my catalog.  Then it was passed out to NHS members which raised $1,010 that was given to Gateway to Hope," Cooper said.