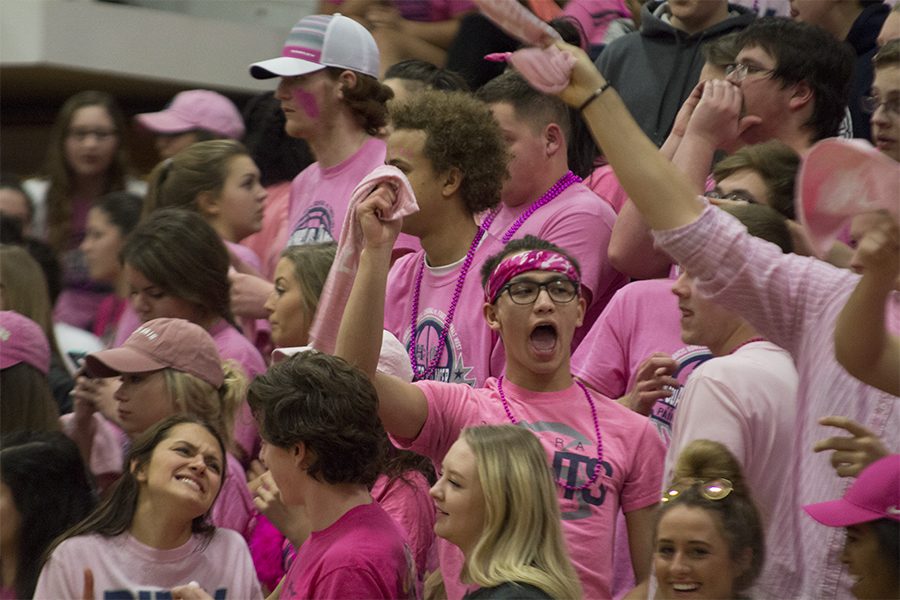 Showing more than spirit
FHC students raised money in honor of Alueria Alderson's mom, who died of breast cancer this past winter
Every year Francis Howell Central hosts a pink out game where all proceeds go to the American Cancer Association and the funds go towards research and supplies.  Money is raised through pink out shirts bought and through the "Miracle Minute", a minute set aside during halftime where spare change and donations are collected.
However, this year the pink out game meant a little more to junior Aleuria Alderson who has recently lost her mother to cancer. During halftime, a packed gymnasium gave a moment of silence to honor their fellow classmate and her mother.   
"It was one of those things I'll never forget.  It was very emotional and inspiring because so many people really do care about one person in the school and it made me feel important to a lot of people.  I think it just makes people more aware.  This is a real thing and I dealt with this," Alderson said.
The pink out game is a great way to raise not only money but also awareness for this sickness that affects many people in some shape or form.