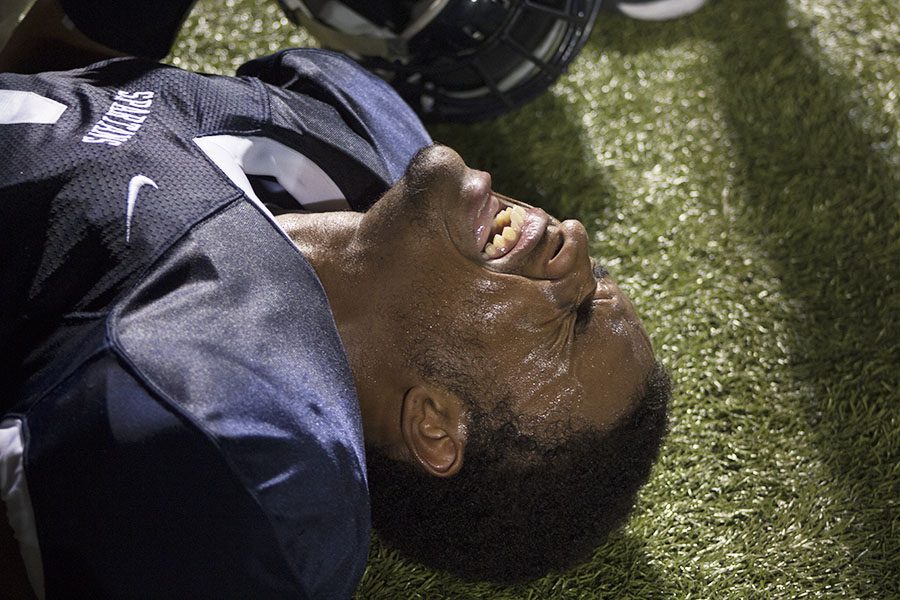 Olivia Hritzkowin: My favorite photo
This photo is a senior football player who got hurt at a football game against Timberland high.
This is my favorite photo of the semester. I love the emotion that this photo shows, the viewer can tell what is happening. Also, there are a lot of issues that photographers have to go through to get photos. When I took this photo, I got backlash for being on the field. Of course that sucked, but it made this photo that much better for me.  I really wouldn't do anything different with this photo, I love the lighting and the emotion. If I was positioned any different, this photo wouldn't be the same.