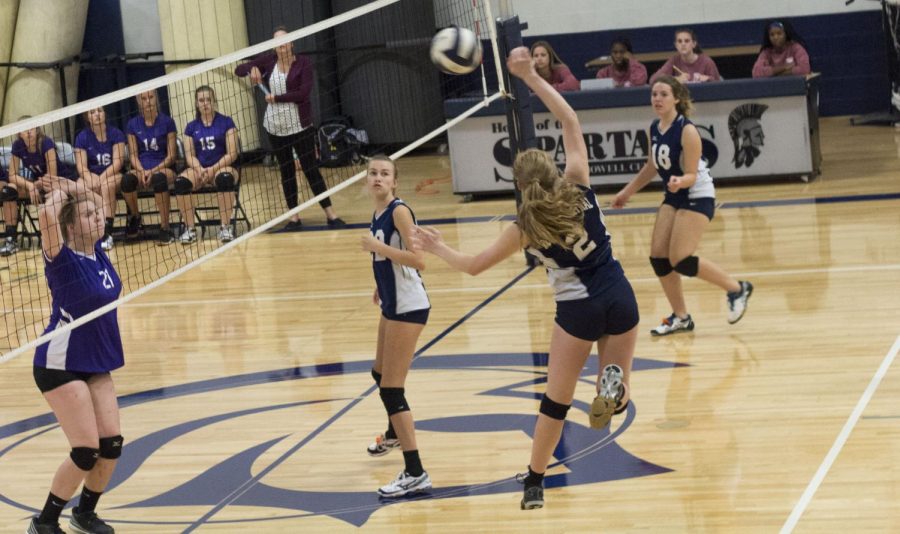 Jordan Dusenberg's: My favorite photo
This is a freshman volleyball team putting in the effort to get a win for their team.
This photo is a photo of our FHC volleyball team and how they work hard to win and don't give up in the prossess. This photo is really in focus and is nicely cropped. And in the photo you can really tell what's going on and whats going to happen next. It shows that she is spiking the ball. It shows how someone goes up for a spike. This aslo can show our ways of playing volleyball and how we play and it shows how we work to play hard.