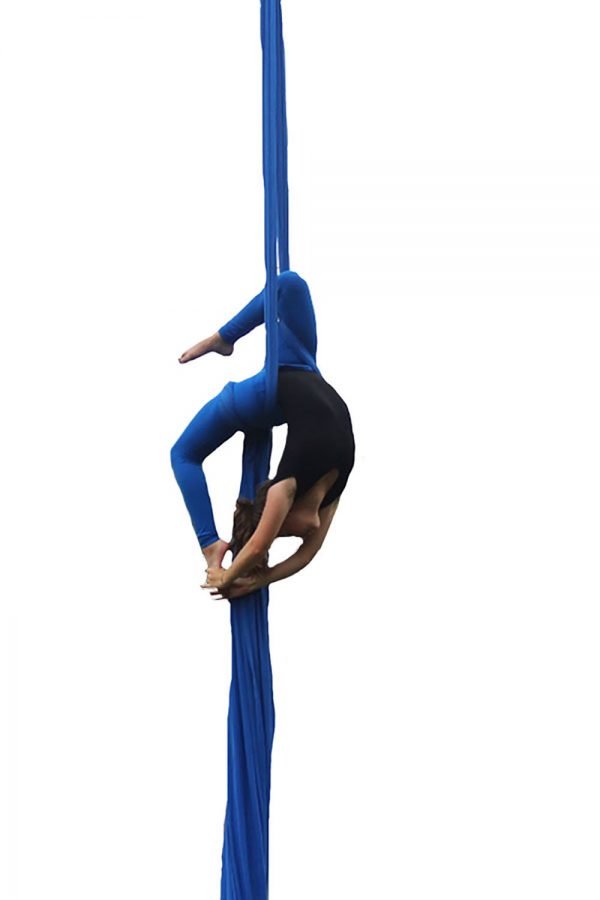 Suppressing stress with silks
As well as increasing her agility, aerial silks has shaped Enochs' life and outlook for the world.  Because Enochs has been able to relieve the stress she couldn't previously, she has been able to embrace a new sense of freedom she didn't have before.
"I know that I've made a lot of friends doing this, and it's really made me have an open mind about everything," Enochs said. "When I started, I had a bunch of anxiety, I didn't know what to do with myself, and I didn't have a lot of friends. Then, whenever I started doing silks, and when I just found something that I loved and I just made friends through, I opened up."
Her art of choice isn't practiced or known of by many people, and Enochs knows, accepts, and embraces its uniqueness. In fact, it's rarity is part of why she loves doing it.
"It's just something different, and I feel like I don't want to play soccer, or basketball, or just some regular sport. I want to do something fun and cool," Enochs said.
Even though she enjoys that aerial silks is not a usual activity people participate in, she would very much like to see others join the community. Enochs thinks everyone is capable of coming out and trying silks. She believes it can push people out of their comfort zone and make them more open minded as it did with her.
"I feel like it's something different that everyone can experience and try out, and again, you don't have to be flexible from day one," said Enochs. "It made me a better person and I want other people to try new things."