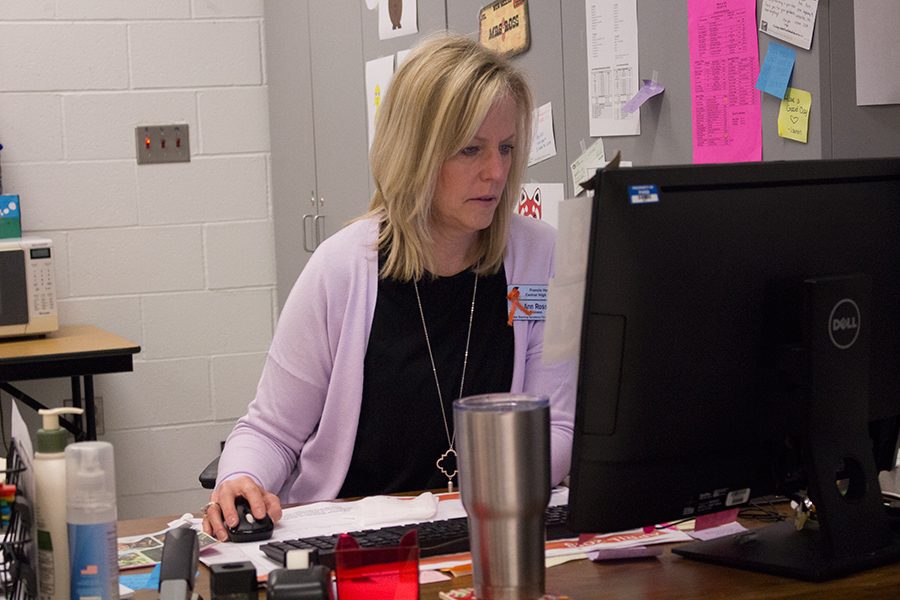 Mrs. Ann Ross
When I walked into you Desktop publishing class on the first day of school, I knew I was going to like this class and you as a teacher. You always give off a good vibe because you always find the positive in things and you always have a smile on your face. It is why I think you are a amazing teacher, and amazing person all around. I have had many great teachers in my 4 years of high school, but you are definitely at the top for that. Whenever I need help with something in photoshop or illustrator, you are always there to help. Also the hints you give us for all we use is also very helpful.
Being in your first hour this entire year, has made me start my day smiling everyday. You seem to always make sure I, and the rest of your students, are doing okay, which shows that you are a very compassionate and loving teacher. I appreciate everything you have done for me Mrs Ross, I can not thank you enough for the amount of new things I learned in your class, that I plan on taking with me to use in college.
I will be sure to visit as much as I can, because I will miss you so much and miss talking to you whether it be about class or about me and alex and us talking about newspaper and my articles.
Again, remember you are a amazing teacher and a amazing person and I am very thankful to have met you.
Love,
Juliet Fuhrmann (aka your favorite student)