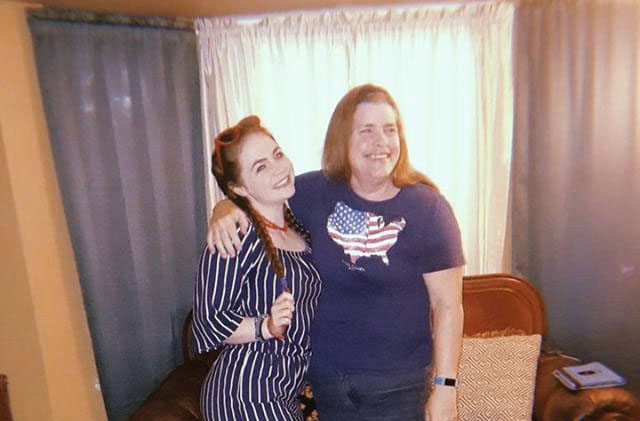 Families found
Sometimes puzzle pieces fit where they aren't originally meant to be
A young girl in a high school relationship. She thinks she's in love, the world is perfect, but then suddenly, a missed period, a positive test, she's pregnant. The perfect little world she once knew comes crashing down. She's too young. What will she do? Give up the baby.
There are 1.5 million adopted children in the United States. Many of whom, exist here in our community. Sophomore Beth Wilkerson was given up by her biological mother due to complications in her life, but Beth was adopted by her biological uncle's family.
"I am very grateful to [my family] for taking that step and opening their home and taking me," Wilkerson said. "I am grateful that I am within my blood family. Don't get me wrong, I love my birth mom, but I don't like her choices. I'm glad I ended up with my parents."
Wilkerson shared the story of how she was going to be put up for adoption until a fateful call between her grandmother and adoptive father.
"They were dating in high school when she got pregnant, and my birth mom is my [adoptive] dad's sister. One night, my grandma called my dad and she said 'Sarah's having a kid, and we're giving it up for adoption because she's too young'. Then my parents told them that they wanted the baby," Wilkerson said.
Wilkerson is thankful to her parents for keeping her and keeping her within her blood-related family, but she still has never truly felt like she belonged with them.
"I've always felt different from my family. I feel like I am the odd one out. They try to make me feel exactly the same, but I feel like I can never really be just like them," Wilkerson said.
When asked if still in contact with her birth mom, Wilkerson said she sees both of her biological parents around every 3 years, seeing as she was adopted by her biological mother's brother. Though she once looked up to her birth mother with reverence, she now sees the error in her ways.
"My birth mom is a bad influence on me. When I was younger, I always looked up to her, but lately, my eyes have been opened and I can see that she is really just a bad person," Wilkerson said.
Sophomore Missouri Douglas' story parallels Wilkerson's; Each has a mother rendered unable to care for her child, but, thankfully, Douglas was adopted out of the system and given everything she had hoped for.
"No one ever had to tell me [that I was adopted]. I just knew. My birth mom couldn't take care of me, so I was roaming around from relative to relative, and then I was adopted by someone else," Douglas said.
Douglas,born in a bad situation, struggled to find her family. Now, she loves them more than anything and couldn't imagine being stuck back where she was before they found her.
"I love them because they care for me. I love them because I feel like I'm in the family and I'm a part of something instead of travelling all around the world to find a home," Douglas said.