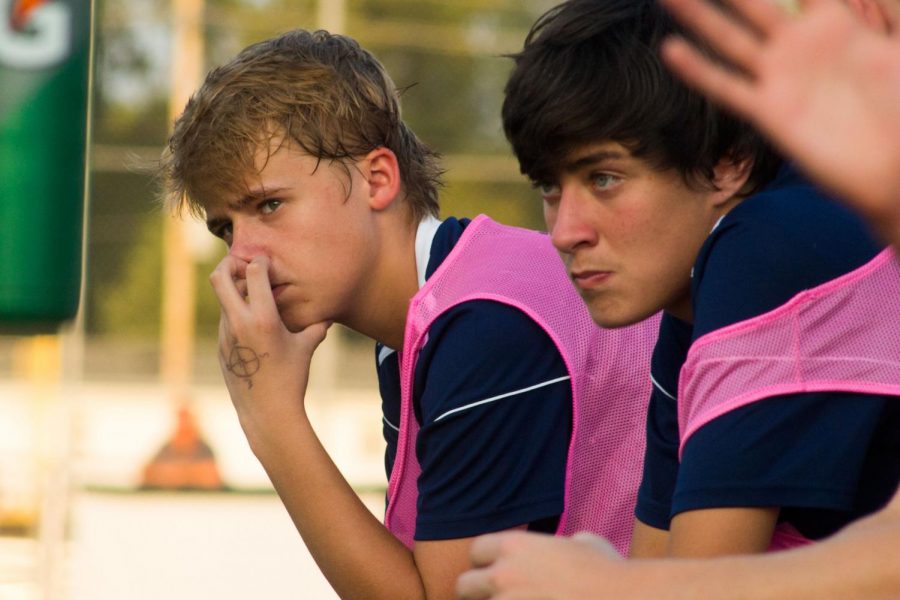 My favorite photo
This is my favorite photo because of the emotion on every players face. This player in particular, Justin Setchfield, was so concentrated on the game I knew I had to snap a picture of it. Along with the golden lighting in the background framing him. I love how you can se the concentration in his and how his eyes lead you to where he was looking. This photo was challenging to get to because of the lighting changing every so often with the sun setting and the clouds moving over the sun. It was also difficult to get this particular photo because I had to get close to the bench, but without getting in the way of any of the players or coaches. This game was the Varsity's team third game of the season and the tensions were high.
"We went into the game knowing they were a good team, so we knew we had to work hard the whole game, and we did just that," junior Carter Redford said.
The whole game they played their hearts out pounded to the metal even though they were down by one point most of the match.