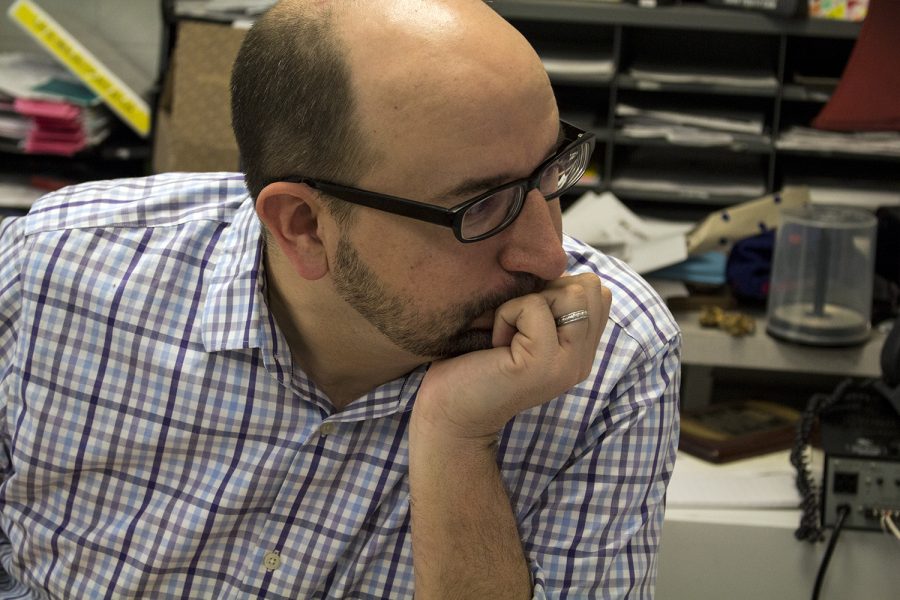 Matthew Schott
I believe I have traversed every inch of this building during my time at FHC. I've seen every hallway, I know the entire place by heart. And yet my heart, my memories, all of the last three years of my life, feel tied to one room. It's partially because of the work I've done in that room, some of the most heartfelt and genuine work I've ever done, and partially because I have loved and lost some of the best people in the world within those four walls. But so, so much of it is because of one Mr. Matthew David Schott.
I had no clue what I was getting into when I met Schott as a sophomore because he became so much more than a journalism teacher; he has become a mentor. He has made me a better writer, he has made me a better leader, but most importantly he has made me a better person. For three years, he squeezed the best work out of me and taught me to never let me settle for anything less than the best from myself and others, and while the push he gave frustrated me to no end at the moment, in a "hindsight-is-20/20" kinda way, it has served me so well as a leader. Speaking of leaders, I feel it is no understatement to say that he molded me into the leader I am. Schott reeled me in when I went too far and he was always there to give his honest advice. But I feel, most importantly, he never lost faith in me. Not when I missed a deadline, not when I got in another car accident, and never when I lost it in myself. Even when I had no belief I could do something, that I could succeed, he never stopped telling me that I could push through and come out on top. He never let me give up.
The real beauty is that I know I'm not the only one. I could look around the publications room at any given time and see him walking around, bouncing a tennis ball, bringing passion and laughter to every member of our staff. It is this joy I found that I will look fondly back on for years and years to come when I think of my days as a high schooler, and as a member of the best newspaper staff in the world, led by the best adviser in the world. Thank you, Schott, for giving me this room, my heart and soul, for three amazing years.