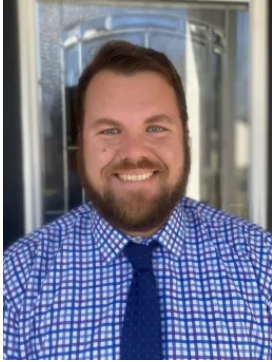 Andrew Flett
1.Why do you want to be on the board?
I believe my experience as a teacher has prepared me for this role. I want to use my skills and experience to bring about proactive change that will benefitmy children and the children of this community.
2.What is a current issue in our district that you would address if elected?
I believe mental health is the biggest issue facing children and young adults today. If elected, I would implement a top down disciplinary system that uses restorative practices to focus on high risk students who need it the most. 
3.How would you like our district to be viewed from an outside perspective?
I want our district to be viewed as one of the most proactive and successful public schools in the state.
4.What do you plan to do about continued funding issues in our district?
Use school choice as a way to generate revenue.
5.How do you plan to keep top-quality teachers from leaving the district despite several pay freezes over the last 10 years or so?
I would make funding the special education department a top priority. This will help relieve pressure on the teachers and staff who struggle to help those who need it the most.
6. Do you plan to do something about the accumulating issues with our school's functionality, including the frequent flooding, leaking and plumbing issues?
Advocate for federal and state funding through open discussions and conversations with state reps in the area. Revenue from school choice could also help provide the funds to fix these issues.
7.How do you plan to increase the amount of janitorial staff? Will you offer more benefits, pay or keep the rates the same?
Until we generate more revenue, it will be difficult to give anyone a raise in pay.We have to advocate for school choice and special education incentives. That way, we can generate revenue and increase pay and benefits.
8.A student brought a gun to FHC in early February, how can the district improve on safety that was lacking before?
Short of having metal detectors in our schools, there is little you can do to prevent this from happening.  The best thing to do is prioritize mental health and social and emotional wellness to bridge the gap and prevent that from happening in the first place.
Contact: [email protected]