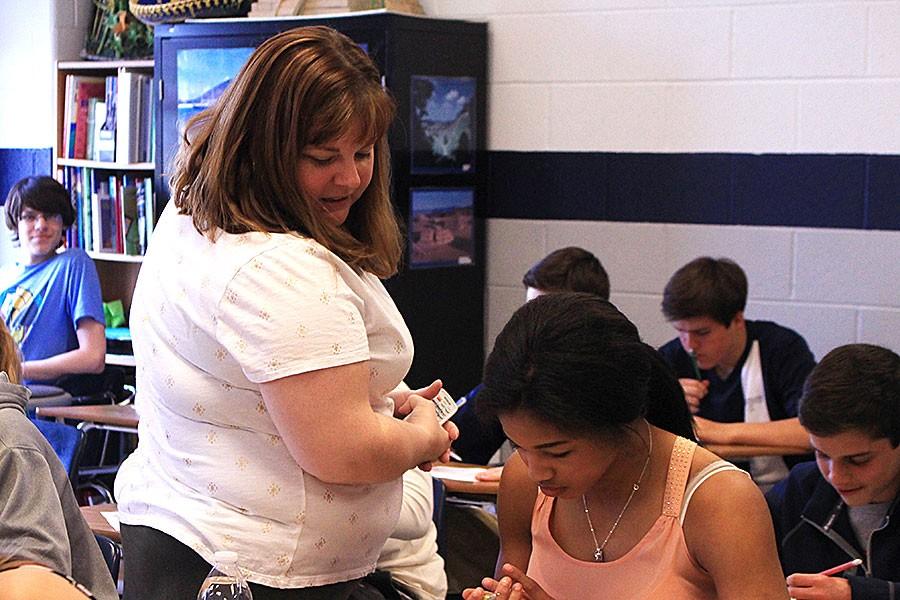 Teacher appreciation week: Dr. Miller
Ability to make connections with her students makes it easy for Spanish teacher to teach difficult material
May 5, 2015
Learning a language is hard. At times, it is so confusing and frustrating that I would rather pull my teeth out. It takes a certain type of person to teach a foreign language. Someone with the ability to explain just about anything(multiple times over). Someone devoted to the learning of others. Someone with the patience of a saint.
Dr. Miller fits this bill perfectly. Throughout my years in Spanish classes, I've had some great teachers. But Dr. Miller will always be the one who stands out in my mind.
Dr. Miller always has the perfect way of explaining things so they make sense to each person and no question is ever too frivolous or far fetched for her attention. If learning a language is difficult, I can't imagine how hard it is to teach one to a bunch of high school students. But she always has a smile on her face and sincere enthusiasm, which is usually needed in my groggy second hour.
Dr. Miller and I will often find ourselves talking about our mutual love of John Green books or nerdy humor. She connects with her students so easily, probably because she's so cool.
In the rest of my high school career, I don't think I'll ever find another teacher like Dr. Miller. She has made it easy for me to learn Spanish and want to explore the language and culture more. So thank you Mrs. Miller. Thanks for being a super awesome teacher.