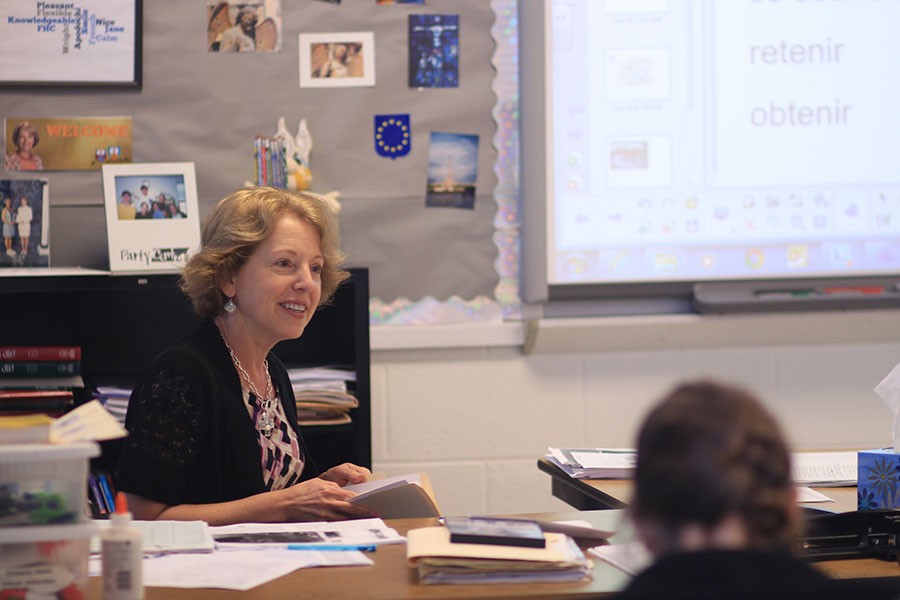 Teacher appreciation week: Mrs. Wright
May 5, 2015
I wanted to simply take a few minutes to recognize you, as a teacher and as a person, just as you give your French students hours upon hours each day. You always give teaching us your all, and that is something that stood out to me as a student.
Even though you split your time between the high school in the morning and the community college in the afternoon, you still are able to dedicate your time and effort to all of your classes, and give extra help, also. You've always been a teacher that went to lengths to be sure that all of your students completely understand the material, and are able to get help if needed, and that has a definite impact.
From your puppet shows, to giving us books in French, to showing us French videos (like Romeo kiffe Juliette and Têtes à Claques). You've been, by far, my favorite teacher since I had you for French 1 in eighth grade. You were always the teacher I had that I felt actually cared about her students, whether or not they passed, and just how well they did.
Teachers always say some students are 'a joy to have in class,' but I had a lot of fun in French class thanks to having you as a teacher, and I am going to definitely miss that.