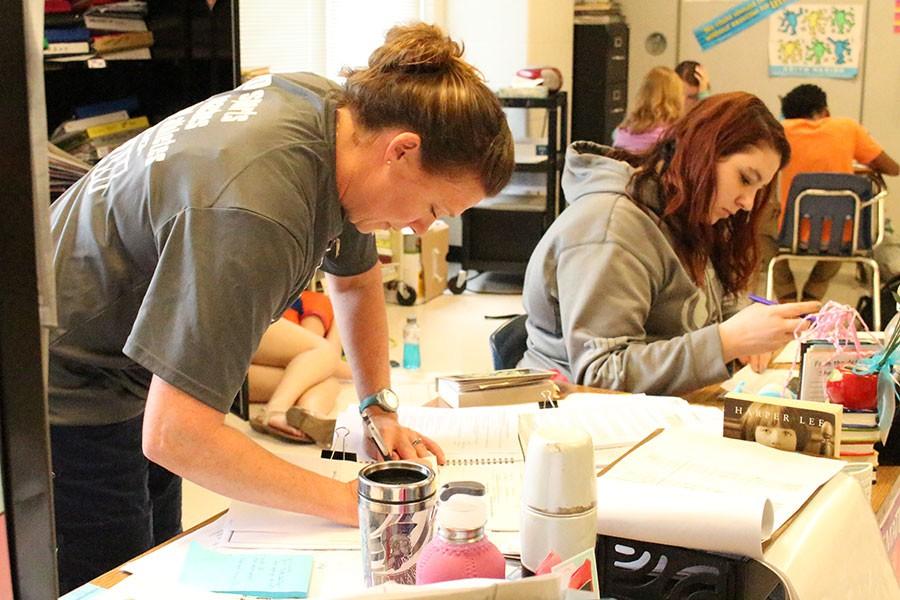 Teacher appreciation week: Mrs. Baize
As a coach and sponsor, English teacher makes class a 'breath of fresh air'
May 5, 2015
For the students she teaches and coaches, Mrs. Shari Baize goes above and beyond. She is an outstanding educator in and out of the classroom and values creating a relationship with every student she comes in contact with, she sincerely cares about the lives of each of them.
As a part of the Speech and Debate team she coaches, I have spent a lot of time around Mrs. Baize. She keeps an open mind and optimistic outlook at all of our competitions, her encouragement and advice greatly influences the success of our performances.
During the school day, our camaraderie and her honesty is a breath of fresh air. Seventh hour, when I mentor for her success class, it's a highlight of my day. Although she has never been my teacher in a formal setting, I have learned from her in a unique way. She helps me see myself and others more clearly and pushes me to succeed.
Our relationship has impacted my high school experience greatly and I will always appreciate the way she helped me feel at home at FHC. Anyone who is fortunate enough to be placed in her class is in for a fantastic year and a terrific experience.