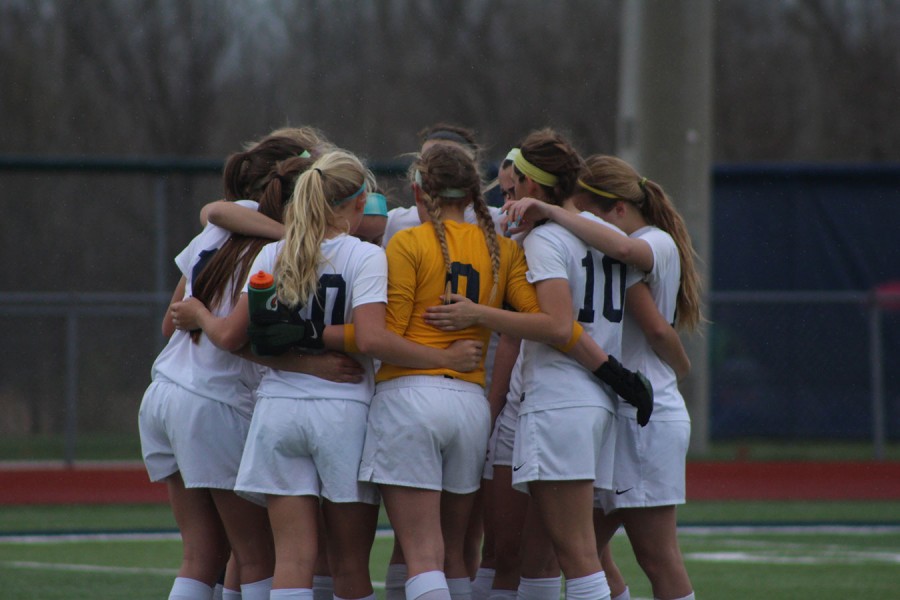 It's more than a game
Girls soccer game against Timberland dedicated to loved ones who inspired team members.
May 5, 2015
The undefeated girls soccer team looked for another source of motivation this week. On May 5 the team played a dedication game, with the game serving as a chance for the girls to play for more than just the school, but someone who also inspired them off the field.
The girls were all asked to write letters to someone who inspired them and at halftime we will honor those people the team members wrote about. Coach Derek Phillips got this idea from a YouTube video on ESPN and had the team watch it together.
"The movie made me realize how easy it is to take everything I have for granted. By watching the stories of two young athletes like all of us, it was very emotional to see how fast everything can be taken away from someone so it made me really appreciate the people in my life who have helped me thus far,"  junior Madelyn Kreienheder said.