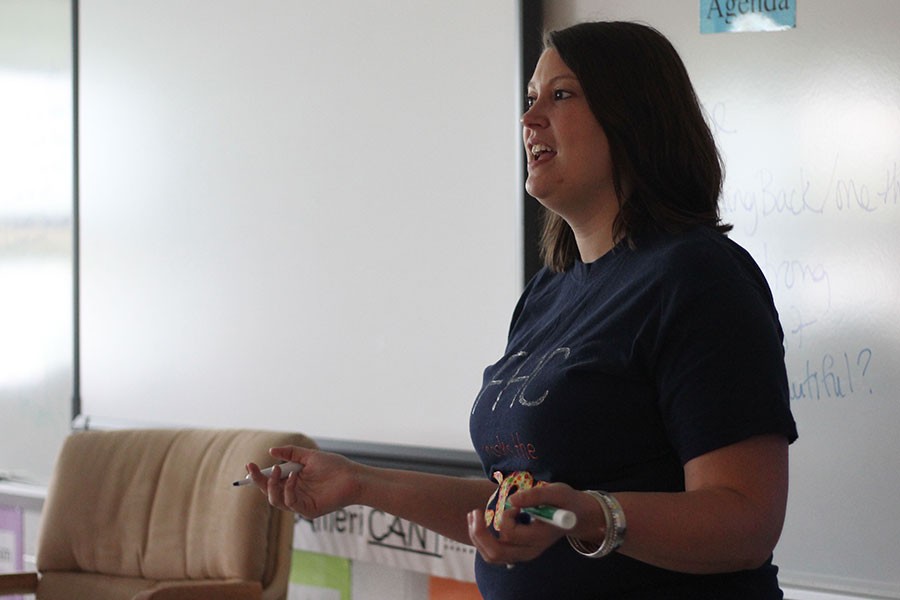 Teacher appreciation week: Mrs. Bulva
English teacher creates a fun and positive learning environment for her students.
May 6, 2015
I've had a lot of great teachers throughout my high school career but when I look back at these 4 years, I'm going to remember Mrs. Jessica Bulva the most. Being her student really has made me a better person. Not only does she push her students to excel in english, she pushes her students to grow as human beings. This is an extremely important quality to have as a teacher.
The atmosphere in her classroom is unlike any other. While I was her student during my junior year, I always enjoyed going to her class because I knew I was going to have a good day. She always makes it clear to her students that she cares. She's constantly asking them if they need help or don't understand something and is willing to help in any way possible. Mrs. Bulva isn't afraid to join in on the fun going on in her classroom either but knows just the right time to tie things back together and get her students focused. She's also always trying to keep her students interested in what she's teaching by including technology we all can relate to and trying new, creative tricks to get her students motivated.
Now that I'm her TA, our relationship has grown past just teacher and student, we've developed a great friendship. I know that I can always count on her if I need a shoulder to lean on. She's always willing to listen and give advice about academics and personal problems.
So thank you Mrs. Bulva, for being the unique teacher you are. You have impacted my life more than you know.