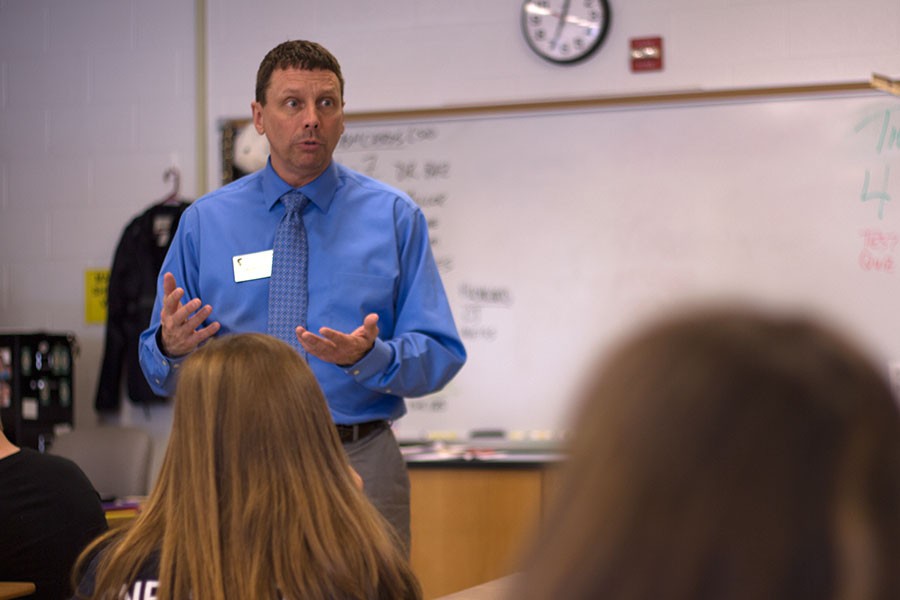 Teacher appreciation week: Mr. Dauve
Anatomy and Physiology teacher helps students with copious amounts of information with support and study sessions
May 6, 2015
The teacher I have chosen to appreciate is Mr. Scott Dauve because he is not only kind and funny, but he puts effort into helping his students understand the material. He is so knowledgeable about what he teaches and he can help anyone understand the curriculum, as long as the student puts forth the effort.
When I took Human Anatomy and Physiology, I was scared by the amount of information I had to absorb. He provided so much information for us on our study packets that it was often overwhelming. Luckily, with plenty of support and study sessions that Mr. Dauve offered, I was able to succeed in the class.
If one is at all interested in biology, I highly recommend taking HAP with Mr. Dauve. He didn't just teach the physical and medical aspects of humans; his professionalism set an example that I admire and will carry with me far into the future.