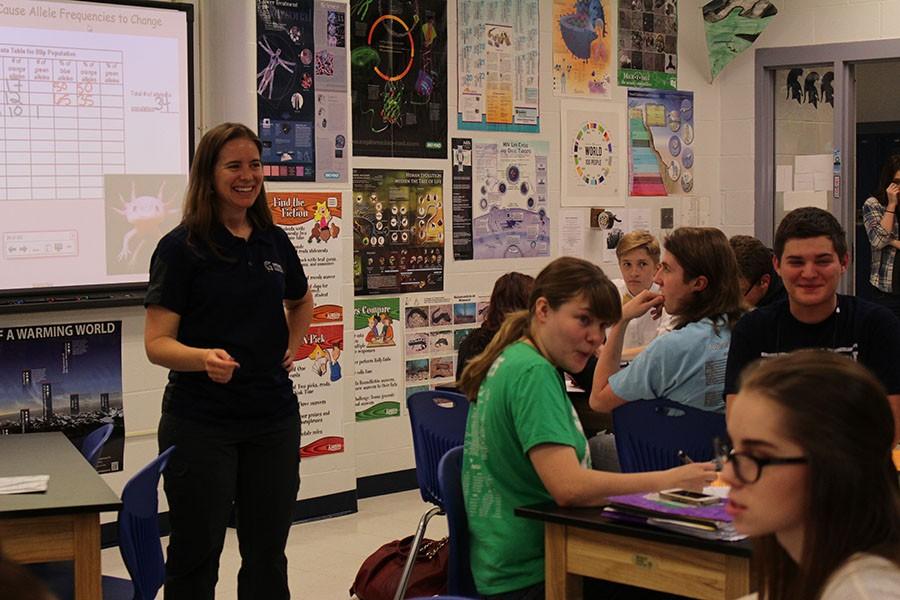 Teacher appreciation week: Mrs. Rowe
Influential genetics teacher shows students her aim for success in the classroom
May 7, 2015
From Katie Crank:
Mrs. Rowe,
You are one of the most influential teachers I've have had in high school. You are one of the kindest people and show how much you want to help your students succeed.
I remember two years ago on Halloween when you dressed up as a chromosome for halloween and had telomere shoes and I thought it was so cool in such a dorky way. You are a role model for me and you have taught me more than about genetics. You helped spark my interest in researching random health things in depth with the quarter projects and introduced me to things like the tiger book and told me about a bunch of summer healthcare camps.
I never thought that I would like genetics so much but it was one of my favorite hours of the day (even though i wasn't very awake during 1st hour). Thank you for being a great teacher and showing me what options are open in healthcare and research — also for the bagels at HOSA meetings. Your involvement in things like the Greenway Network and talking about going on a hike with the HOSA group inspires me to live a healthier life along with studying health science.