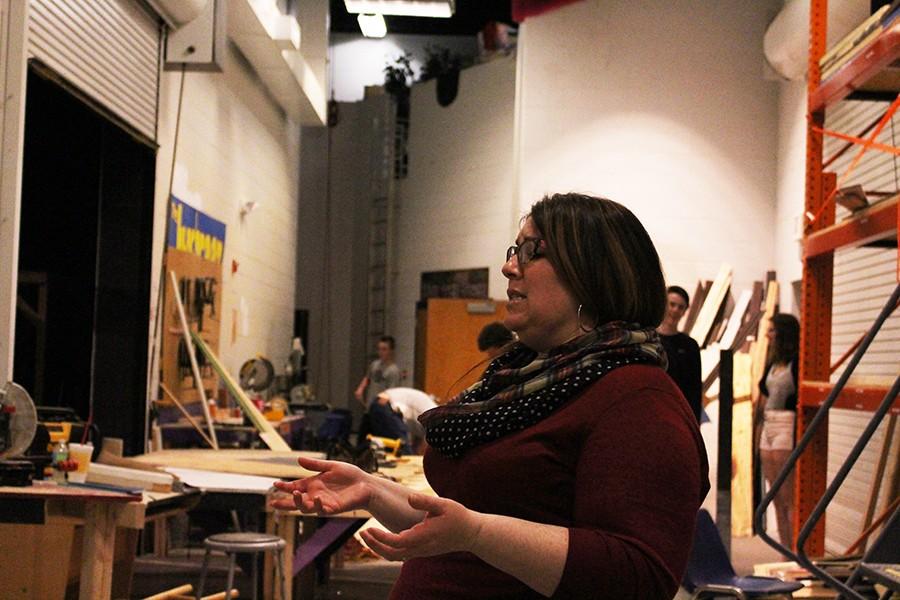 Teacher appreciation week: Mrs. Nelson
Theatre teacher pushes improvement on students and gives a new perspective to the fine art
May 7, 2015
During a student's schooling career, they meet many teachers and see many faces. Some touch their lives more than others. I have been lucky enough to meet multiple teachers who I know for sure have changed my life for the better. If it wasn't for the wisdom they gave me and their constant encouragement I wouldn't be the person I am today. One of these teachers will always hold a special place in my heart is Mrs. Cori Nelson, teacher and theatre director here at Francis Howell Central. I could probably write a whole essay on how much she means to me and how much she has inspired me.
Mrs. Nelson has opened my eyes to aspects of theatre I never thought I would be good at. She pushed me to improve and helped me with anything that I had questions with. Along with teaching me and helping me she also showed me the importance of doing what you love and being happy with what you have accomplished in life.
I remember coming in multiple rehearsals after a long day or even coming into her class after a hard day or morning and my whole mood being able to turn around. Her words of encouragement and advice helped me so much and gave me a new perspective in not only theatre but life in general. Her words of wisdom and her belief in her students have gotten me through the ups and downs of senior year.
It has been such a pleasure to be able to get to know a wonderful woman like her, even though it has only been a little less than a year, I know for sure she has left an imprint on my heart.