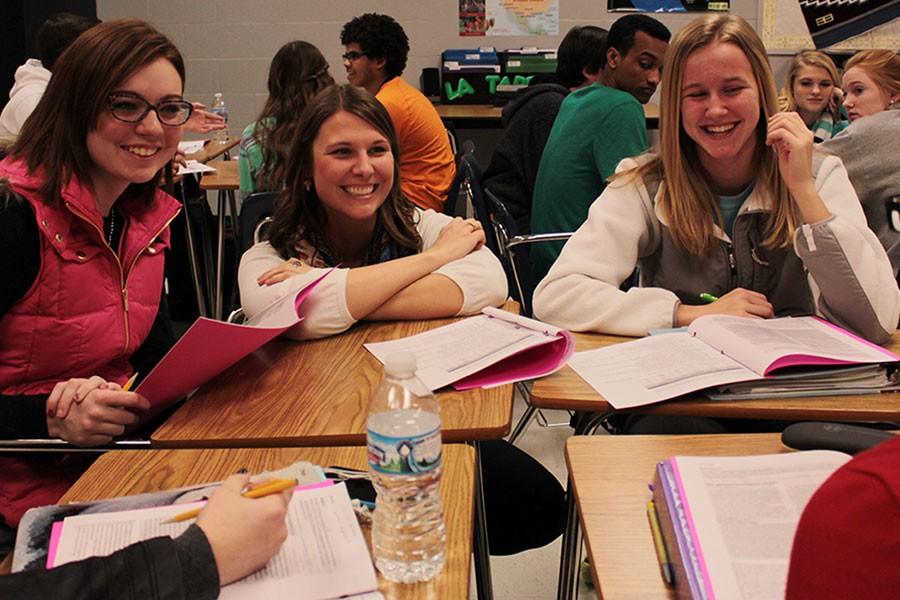 Teacher appreciation week: Ms. Wager
Spanish teacher makes learning the language an activity more than a daunting chore
May 7, 2015
Ms. Wager was my Spanish teacher from freshman to junior year.  She's the reason I've stayed with Spanish so long and would like to continue.  My third year of Spanish, along with other classmates,  I didn't want to keep going because language was getting harder and I didn't want to learn from a different teacher.  Ms. Wager agreed to teach Spanish 4 if enough people would sign up for it, so she pushed for everyone to keep going (even started sending people to Guidance to make sure that they put Spanish 4 in their schedule).
She's one of the few teachers I've seen that seems to genuinely care if her students keep with it and don't let it become a forgotten skill that they can't remember anymore.
It was the only class where I wasn't excited when it ended every day, and had to study in order to avoid the embarrassment of not knowing a vocabulary word in front of the entire class.  Because of her class and style of teaching, I learned to love language and want to be a Spanish teacher just like her.