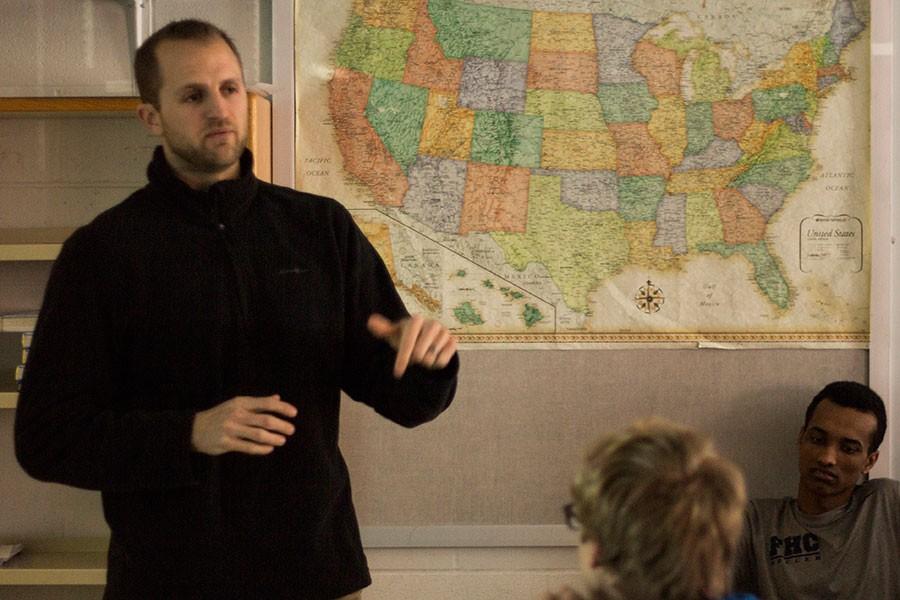 Teacher appreciation week: Mr. Beckmann
May 7, 2015
I'll be honest: I was scared of AP Government (and Mr. Beckmann) before I ever set foot into his classroom. I'd heard from his previous students that not only was the AP test difficult, but that his class was exhausting. Plus, I had no interest in politics and was dreading spending a year learning about it.
But on the first day of school, every worry I had quickly disappeared. Mr. Beckmann's easy going nature and obvious passion for the class made me realize it was going to be much better than what I had envisioned. Throughout the year, his class has challenged me and made me a better student overall. My dislike of politics slowly dwindled and Gov became one of my favorite classes. Mr. Beckmann has a way of making government and politics interesting and tying in real stories and current events to make it bearable.
Yes, his class is very rigorous, but not without reason. Mr. Beckmann is one of the few teachers I have come across that truly wants his students to succeed. He has such a huge heart for his students (which is weird because I don't know how it fits in his tiny torso). He has taught me lessons to help prepare me not only for the AP test, but the real world. Also, Mr. Beckmann is scary. In fact, now that I've spent almost a whole year in his class, I'm even more terrified of him.
Years from now, when I look back on my high school career, I will no doubt remember Mr. Beckmann, whether for good reasons or bad. He has taught me the value of having a voice, a quick wit, and working hard. So thanks for that, Mr. Beckmann. All these words still probably aren't enough to express how totally appreciative I am of you, but thanks. You rock.