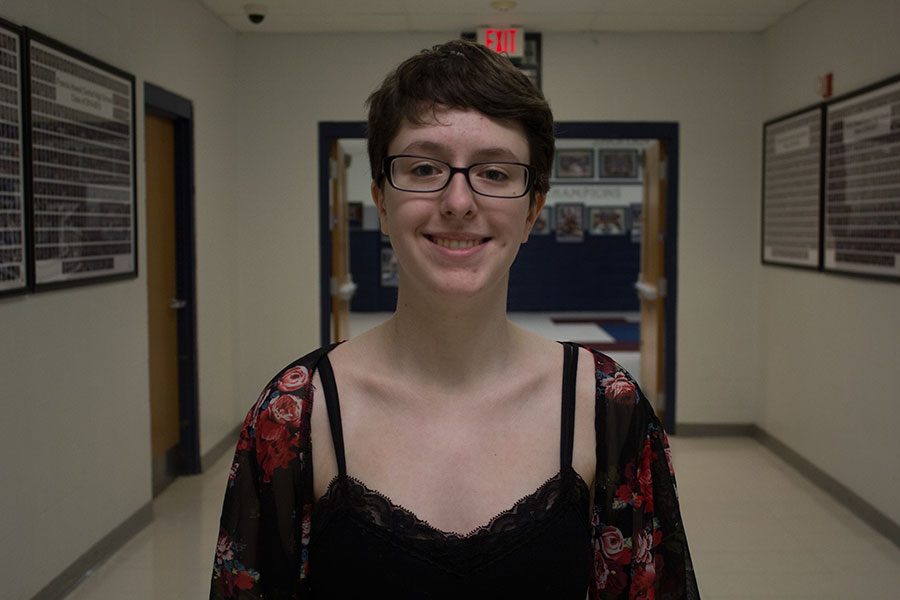 The impact spreads
Shootings happen far and wide and are still felt everywhere.
Last Wednesday, 17 students lost their lives to another school shooting. While the event immediately affected the students at Marjory Stoneman Douglas High School, students here felt the effect. Or rather, they knew they should feel affected.
Students today have witnessed many shootings; so many, in fact, students like junior Parker Brown believe they have been desensitized to mass shootings.
"[I felt] that it was just another school shooting, it's not a big deal, they happen every morning. Not school shootings, just shootings in general," Brown said.  "It's not a big deal because I'm desensitized to it at this point, because it's an everyday thing."
Brown was confused on why people had chosen to single out this incident as their reason to stand up.
"I'm very confused as to why people are making a bigger deal than other shootings," Brown said
Junior Jackson Timblin was still shocked, despite how common-place shootings are and cited how this shooting impacted different individuals and how often events like this occur as to why there is more attention being paid to this particular incident.
"Probably just how often it's happened [is why people are so upset], there's been three or four big ones since the beginning of 2018. It kind of invigorates a lot of different people because there were JROTC [Junior Reserve Officers' Training Corps] people involved and it hit a tough spot and I think the instance was the largest since Sandy Hook, in a school at least," Timblin said.
Other students, like junior Emily West, mainly believe that this sort of reaction and movement has been building for some time now and this ended up as the incident that woke the country.
"I feel like this one was kind of different for me because it's not like 'Oh this is just another one, I can't believe this is happening again.' I'm a lot more angry this time. I think this is just the straw that broke the camel's back," West said.
All three shared a similar outlook on how this should be handled: with regulations and restrictions that have more to do with common sense and putting an end to the problem rather than revoking gun rights.
"It seems like if there would be more strenuous, I don't want to say background check, but more like a 'mental health check' whenever you go to purchase firearms. That might not work, there are lot of situations where that might not work like when people get a gun and then they become mentally incapable. It's a very tough subject because guns are hard to limit and there's always going to be people to do that. I, myself, enjoy going and hunting and doing that kind of stuff, I don't want to say that we should ban any of that kind of stuff, but I think it's just kind of a tough situation," Timblin said.
"
"Politicians are making their decisions based on how much money they'll get from the NRA rather than what's best for the men, women, and children living in this country.""
— Emily West
West felt more strongly on the subject and the government's actions or lack thereof towards the mass shooting phenomena and how many lives it has taken down with it regardless of age.
"I'm sick of our politicians not doing anything other than sending their thoughts and prayers and I'm sick of more dead kids who could've gone on to do amazing things if this country didn't have such a backward attitude towards an object designed to kill large amounts of people in a short amounts of time," West said. "Politicians are making their decisions based on how much money they'll get from the NRA rather than what's best for the men, women, and children living in this country."