Girls soccer begins training
Team hopes to return to State in 2016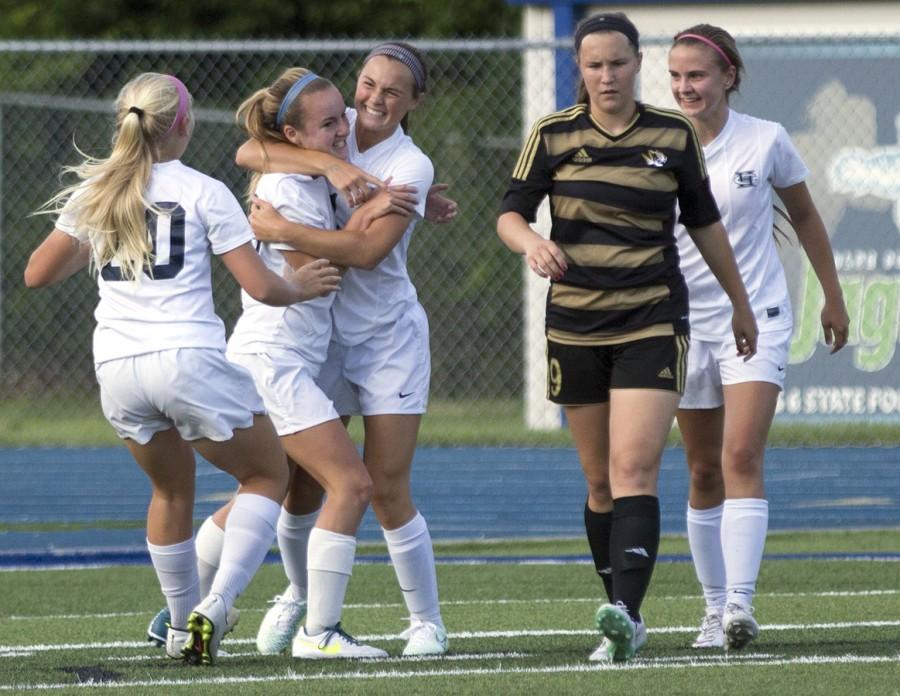 On Jan. 5th at the Lady Spartans basketball game against the Eureka Wildcats, last year's state runner up girls soccer team was honored for its incredible season in which the team almost won the state championship.
For many, it was the first time they have been with their teammates since the end of last year, and the event was definitely welcomed by the girls.
"It was really, really nice to be recognized," said junior Mikayla Kennedy. "It really felt like our hard work was recognized by the whole school."
Several months have passed since, and now the team is getting ready to play again and compete for state.
According to senior Jenna Adkins, the chances of repeating the successes of last year are extremely strong.
"I expect us to win conference and go back to state. We're just as talented as last year. We just have to believe and work hard," Adkins said.
In addition to working hard, one key to returning to state would be to have younger players step up, according to sophomore Bailey Beeler.
"I think we have to have some younger guys step up this year," said Beeler. "Last year, a lot of juniors and sophomores helped bring the team to state, so that's exactly what we'll have to do again."
When asked if they can win state this time, all three agreed the possibilities were strong that they could.
"I think we totally can," said Adkins. "No question about it."
While not as optimistic as Adkins, Kennedy also strongly believes in their team's chances this year.
"I think we have a chance. It's going to be hard, but it's absolutely, definitely possible," said Kennedy.
The girls soccer season will start in the spring as the team will look for redemption and to defend their conference title.