Spartans defeat Pioneers… again
For the second time in a row, the hockey team defeats the Pioneers!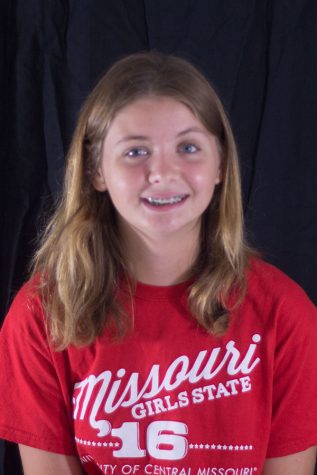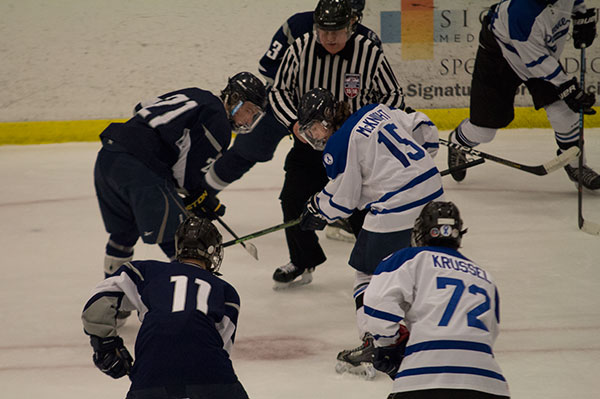 On Friday Feb. 12, The ice hockey club once again defeated the the Duchesne Pioneers- finishing off their two- game series. The final score of the night was 6-2.
For the first period of the game, neither team managed to score. However, once the second period rolled around, Duchesne scored after the first four minutes of game play. Though the game was far from over, Duchesne's lead pressured the team to work harder. According to senior Matt Gregg, the team worked together to stay positive.
"As a team we can't look down on that point and say, 'We're losing.' We can't get negative. As a team we have to move forward and keep pushing," Gregg said.
The Spartans managed to score with five minutes left on the clock, yet Duchesne increased their lead by scoring only two minutes after. However, junior Gabe Vendetti managed to tie up the game- ending the second period score at 2-2.
The third period is when the game fell to the Spartans favor. With sevens minutes left on the clock, No. 7 Corey Robinson scored. Robinson managed to score three times in the game, aiding in the Spartans victory.
According to senior Nathan Hendrix, the third period was a game changer.
"When we got the two goal lead on Duchesne it really picked up our momentum," Hendrix said.
With less than 30 seconds left on the clock, the Spartans scored, ending the game with a score of 6-2.
Now contestants in the semifinals, the Spartans will next face off against the Timberland Wolves.
According to Robinson, the Wolves will put up a good fight.
"We tied them recently and I have a couple of buddies on the team. It's going to be a tough test," Robinson said.
The Spartans will face the Wolves at Queeny Park tomorrow at 8:45 p.m. Tickets are five dollars.