Getting James back
Varsity boys basketball goes 12-11 on season.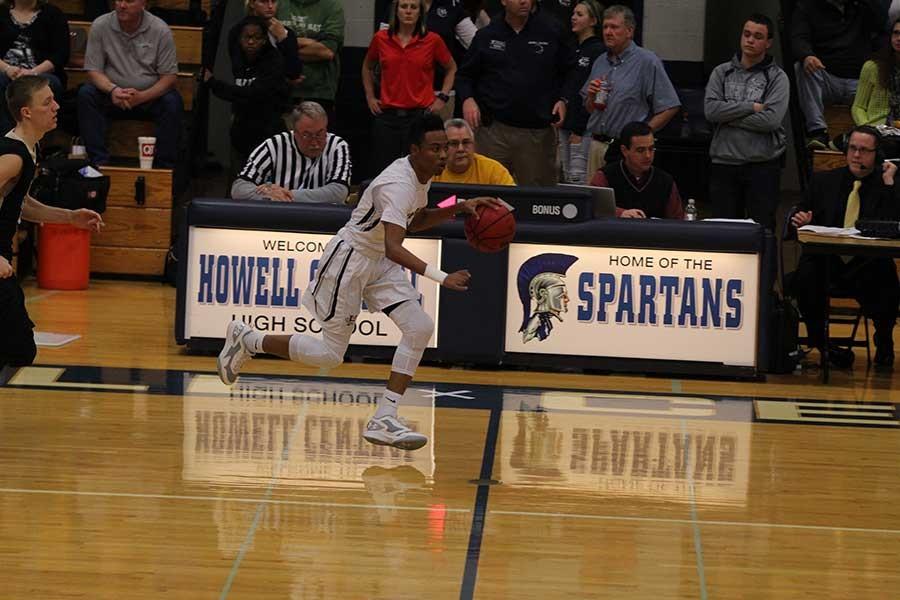 Wed the boy's basketball team took a long, hard loss from the Lafayette Lancers. After four long quarters, the boys ended the game 65-64 Lancers.
During the game against Fort Zumwalt West on Feb 5, junior Marcus James fell and fractured his right wrist. James is the leading point scorer of the Spartans, since then the boys have lost all four games since the game against FZW.
"I was going up for a layup and I got fouled, and I fell on my wrist," said James. "I didn't know it was hurt til the day after."
The foul was in first quarter, and James played through the entire game. Losing James for the last few weeks has taken a hard toll on the team. Senior AJ Anderson has been playing with James for years and admits that it'll be different without James.
"I'm used to playing alongside of him (James), so it's a little weird playing without him," said Anderson. "We're going to hold down the fort for him until he gets back."
James is supposed to get his cast off Friday Feb 19. He plans on playing the game against Troy Buchanan.
"I still run with the team and once I get my cast off, I will be playing," said James. "We can't really afford anymore losses, and we really have to win our conference games."
The boys are playing Troy tonight, Feb. 19, at home at 7 p.m.