Swinging into Districts
The top six are excited to take on the courts for individual districts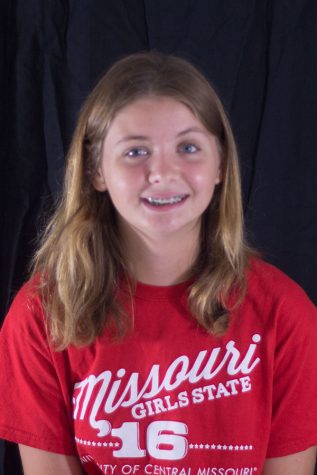 More stories from Elaine Mallon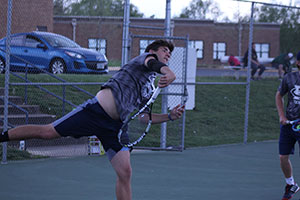 Last Tues, May 11, the top six varsity tennis players competed in team districts. Unfortunately, Central lost to rivals Howell North in the first round. According to junior Matt Vandiver, the team did not rise to the occasion.
"We did not do well. We got torn up. Nobody won a single match," Vandiver said.
Despite Central's loss, Vandiver is not heartbroken.
"It doesn't really bother me too bad, since we were facing North, and North is an amazing tennis team. We faced the best of the best right away, so at least we lost to a good school," Vandiver said.
The tennis team's season is not over yet. Sat May 14, the team members will compete in individual districts. According to Corey Moats, he's more confident in his success this weekend.
"During team districts, a team must only win by five matches. The teams will start off playing doubles, and then it is race to see which players win their single matches to clinch the W for their team. Individuals districts is different since you move on based on you and your double partner's success. You don't have anyone else's loss holding you back from moving on to state," Moats said.
Vandiver is excited for individuals districts since he is playing singles.
"I'm excited to play singles because I can rely on myself. In singles you don't have a partner, and it all relies on your performance and no one else's," Vandiver said.
With only one more practice left till districts, the top six are excited to see all of their work pay off. Regardless of how the players place tomorrow, Vandiver is extremely proud of his entire team.
"The season has been good. We've had a lot of ups and down, but overall I think we finished strong. Our team is a really good team together," Vandiver said.