Soccer loses to North
Varsity boys soccer team loses to Francis Howell North Knights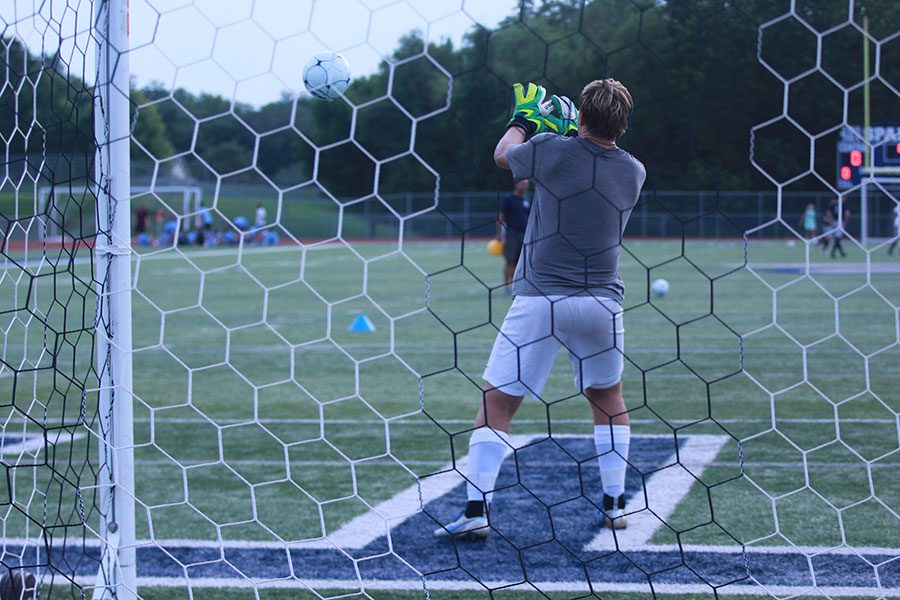 The game went to double overtime, with both teams struggling to find the net to prevent going into penalty kicks. The Spartans put on some tough pressure and tried to push up by having some high pressure defense, but North's forward Husam Hadman found a seam within the last seven seconds and put the ball into an upper 90 corner to finish up the game 2-1 on Sep. sixth.
Senior Caleb Harmon felt that the result didn't reflect the hard work they had put into the game, and felt like the result was because of their own mistakes.
"I was extremely disappointed. I felt like I was the direct result of that play." He said.
Senior Nathan Smith felt similar to the way Caleb had felt. Nathan feels the results were extremely unlucky.
" We worked hard for 80 minutes, plus 20 minutes of overtime, I mean, that's 100 minutes of soccer and to have it all come down to seven seconds, that changed everything, it was hard to see it happen and it was upsetting."He said.
Both Smith and Harmon , seniors of the team, love the sport and the team and feel like the work they were putting in isn't showing on the scoreboard.
"I think it's pretty cut and dry, because obviously we want our hard work to produce results that show our dedication." Harmon said.
Senior CJ Brown said the team needs to come together to find the results they need to help them become more successful.
"We need to start playing as a team and work together. We have the skill, it just isn't all there. I feel like if we played with three people up top we would have more of a chance to score more goals." Brown said.
The boys team has gotten better as the season has moved along, such as the win against Webster Grove and Francis Howell. Webster was beat 2-1 and was played on Sep. ninth. Francis Howell was beat 2-0 and was played on Sep. first.
Even though the boys had a rough start they are making great progress, Harmon believes that the boys will have a shocking comeback and improve their season.
"Don't give up on us. I hear what people say, and I just ask that you don't give up on us. We are still a good team. Just give us time to show you." Harmon said.
Leave a Comment