A rocky start
Swim team comes in last at FHC/FZW/Libert Tri-Meet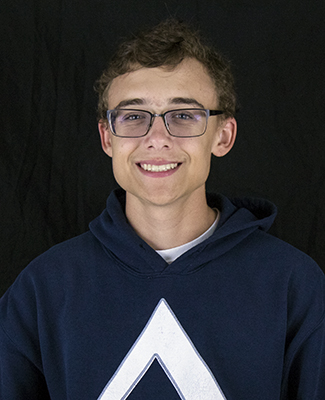 More stories from Patrick Sheehan
The girl's swim team had their first meet on Tuesday December 5th. The team came in last out of the three schools present with two divers coming in first and second. The placing doesn't seem to sway sophomore Samantha Wilson.
"[The first meet] went pretty well," said Wilson, " we got demolished, but our spirits were up."
The practicing is helping these athletes improve and stay on top of their game. Sophomore Ellie Maxwell reflected on the team's preparation for the meet.
"[The first meet] was good," said Maxwell, "I think we could have done better but I think we were prepared. [For a warmup] we did a 300 and we did our relay starts."
The preparation for the meet is not always consistent depending on the event that the swimmer is competing in.
"[The warmup] changes all the time," said Wilson, "but it all depends on what race you swim. I did a 200 free, a 50 free, and I was in a free relay. For the most part [I felt prepared, but the team], not really."
Freshman Emma Cooper is already preparing for the next meet with a new set of exercises to help the team get higher placing in the next meet.
"[We are doing] ab workouts and leg workouts," said Cooper.
Although the team had lost the meet, their spirits had not been broken and they are preparing for the rest of the season with vigor. The swim team will continue to practice and will continue to compete. The captains will continue to push their team to do better and better.
The loss hasn't dampened their spirit, it seems to have made them want to compete even more and they've been attacking their practices with a desire to win. Their next meet is on December 7th. They hope to get a better foothold and start their season on a better note. Go out and help the swim team to compete in their meets and support them for all the work they are putting in to make this season great.
"
"We got demolished, but our spirits are up.""
— Samantha Wilson
Leave a Comment