Saving A Life
Two young boys helping save a life.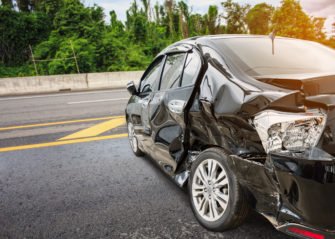 Driving down State Highway 141, the Barcombs were on their way to their niece's wedding, dressed up in a tuxedo and a nice dress, having small talk. Suddenly, Lyle Barcomb starts to feel dizzy; his vision starts to blur as sweat trickles down his forehead. Before anyone can react, he falls unconscious behind the wheel. Unknown to Barcomb, his heart had just stopped beating.
Mary Jane Aydelott had been on her way to take her son and three other boys to a Scouts meet when she had saw a minor fender bender on the side of the way and decided to check on it, seeing if help was needed. Seeing Barcomb was unconscious, she had rushed to help him.
"I had found out that the man had a heart attack and was hunched over behind the wheel, not breathing." Mrs. Aydelott said, "As a paramedic, my instincts kicked in and I quicking pulled him out of the car, performing CPR to my best ability."
As she was doing that, sophomore Parker Aydelott along with the other boys in the car had rushed to find a way to help in any way they can. Their helped ranged from comforting the family members to directing the traffic to prevent any moredirects to occur.
Never having to deal with a situation like this before, none of them hadn't processed what was really going on; however, being a part of a Scout troop, they put everything they learned into use.
"I was a little worried," Parker Aydelott admitted, "I kind of went blank and all the training, such as CPR and emergency planning, I learned for this type of situation took over."
Sophomore Killian McEvoy had also been with the Aydelott's while this was happening.
"In the beginning, I was pretty scared. A few of us that helped didn't know what we were entirely doing,." McEvoy shared. "But once we walked over and saw what happened, we just jumped into different tasks that we knew needed to be done. Being scouts and all, we kind of knew how to act in that type of situation."
Eventually, an ambulance showed up and took over the scene. Barcomb was taken into the hospital and had surgery. After a few days of being hospitalized, Barcomb was fully recovered, breathing and all, and able to go back home and enjoy spending time with his family.
"I strongly believe that everyone should learn how to properly give CPR," Mrs. Aydelott stated, "You never know when you're suddenly put in this situation and no one else knows how to perform CPR. Even just knowing how to put pressure properly on their chest, could help save someone's life."