Practice Makes Perfect
The football team's success so far has been largely driven by their practice ethic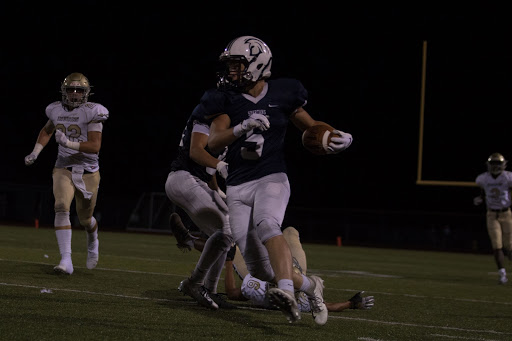 In football especially, practice makes perfect. At a 3-2 start to the season, the team has attributed their success to practice and their team's familial bonding. 
Kannon Cissell believes that the team's success is largely driven by their practice work and family-like bond.
"Making new friends and having us a family is what helps a lot. Our work at practice and in the weight room is helping out [too]," Cissell said.
A large part of their success at practices and better bonds with each other has been driven by the time they're putting into the weight room.
"We've been using the [weight room] a lot to help us improve, and sometimes it helps us become closer to each other, by [spotting weights]," Cissell said.
Coach Malach Radigan attributes the team's success to the work they put in at practice and in the weight rooms.
"The weight room has benefited our team so much, and the hard work we've been putting in at practice has helped us improve a lot," Radigan said.
The upgrades to the weight room have also bolstered the team's success, and have brought the team's morale up as well.
"The new weight room especially has boosted how the players feel, and it has really helped us improve a ton," Radigan said. 
Quarterback Parker Frye also gives practicing a lot of credit for the team's success thus far.
"We've been putting in the time in the weight room, and it is starting to pay off on the field and how well we are working together," Frye said.