Corinne Vorderstrasse, Staff Photographer

October 8, 2019
The tennis team played their best in match after match on Tuesday, Sept. 17. The girls played against girls from Troy, fighting to take and keep the lead. With the team playing many games, there is always something new happening, as said by senior Anna Carol. "Our last game was last Friday,"...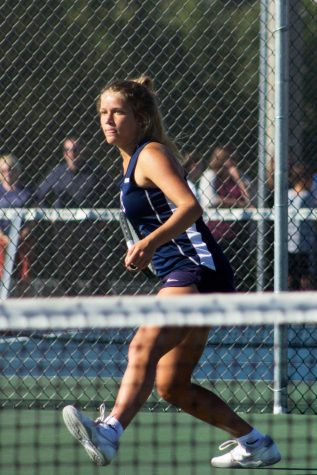 Nikki Crangle, Staff Photographer

October 4, 2019
As the season begins to wind down, the girls tennis team amps up their focus and preparation. They competed in matches against Saint Dominic on Monday, September 23rd, with seniors Mackenzie Jones and Cloie Boyd ranked first amongst the FHC doubles partners. Jones believes that this focus led to their number one...